Des Plaines, IL – June 28, 2018 – (RealEstateRama) — The National Association of the Remodeling Industry (NARI) announces a leadership change at NARI headquarters.
On Friday, June 22, 2018 Fred Ulreich resigned his position as CEO. During his tenure as chief executive officer, Fred commuted on a weekly basis from Grand Rapids, Michigan to Des Plaines, Illinois where NARI headquarters are located. He will have more time to spend with family as he pursues other professional interests.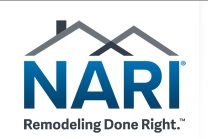 The repositioning and rebranding of NARI was successfully accomplished under Fred's leadership and ushered in a clear promise as embodied in the tagline "Remodeling Done Right" which set a beacon for the industry as the only trade association dedicated to remodeling. We wish the very best for Fred and are thankful for his efforts over the past four years in his role as the association's CEO.
David Pekel, MCR, UDCP, CAPS, CCP, President of the NARI National Board of Directors will serve as interim CEO. An executive recruitment process has begun for a qualified replacement.
The Officers and Board have great confidence in the current HQ staff who will continue to execute NARI's programs and services. The staff will also work closely with NARI leadership as the executive recruitment process moves forward. Day-to-day questions can be addressed to staff at 847-298-9200, to email by contacting David Pekel at
###
About NARI: The National Association of the Remodeling Industry (NARI) is the premier association of remodeling professionals and industry experts dedicated to advancing the professionalism of the remodeling industry and educating the public on the benefits of using a qualified professional. NARI has 6,000 member contractors, suppliers and service providers and 47 chapters across the U.S. NARI members adhere to a Code of Ethics and together as an industry promote "Remodeling Done Right™. Learn more about NARI and how to find a qualified professional remodeler at NARI.org.
Media Contact:
Elizabeth McKenna
847.298.9200