Grants Will Be Used to Build and Improve Public Access and Park Facilities at Three Parks in Washington State
Washington, D.C. – U.S. Senator Maria Cantwell (D-Wash.) applauded the National Park Service's (NPS) announcement of more than $1.5 million in Land and Water Conservation Fund (LWCF) grants to fund new park construction and to improve park facilities at three sites in the state of Washington.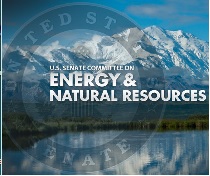 "The Land and Water Conservation Fund is the country's most successful conservation law, supporting an outdoor economy of more than $600 billion annually and 6 million American jobs," said Sen. Cantwell, ranking member of the Senate Committee on Energy and Natural Resources. "The LWCF is essential to preserving America's public outdoor spaces, which improve our quality of life and provide important recreational and cultural opportunities."
Three sites in Washington will receive an award for $520,600 to do the following:
-Lake Meridian Park in Kent, Wash.—to replace the dock and add access walkways;
-Point Defiance Park in Tacoma, Wash.—to develop new trails, build a pedestrian bridge, make road improvements, utility upgrades, landscaping, restrooms, and install park furniture, such as benches and trash receptacles;
-Inspiration Playground in Bellevue, Wash. (awarded in early September)—to construct 25,000 square feet of playground, pathways, central gathering area and a water spray area. The grant will also be used to renovate a parking lot and restrooms to include utilities and signs.
The LWCF is the nation's most successful conservation program and helps support outdoor recreation. The program generates roughly $22.5 billion in consumer spending and produces $1.6 billion in state and local tax revenue for the state of Washington's economy.
Throughout this Congress, Sen. Cantwell has urged the Senate to permanently reauthorize and fully fund the LWCF that supports more than 6 million jobs nationwide. In July, Sen. Cantwell invited Interior Secretary Sally Jewell, members of Congress, business leaders and outdoor advocates to Gas Works Park in downtown Seattle to rally for keeping the LWCF program alive.
Since 1965, the LWCF has helped protect national parks, forests, public lands and historical sites, and it provides opportunities for hunting, fishing, hiking and other recreational uses. For more than 50 years, the NPS has provided more than 40,000 LWCF grants to states and local communities.