WASHINGTON, D.C. – (RealEstateRama) — NCSHA submitted comments to HUD on the second iteration of the proposed Affirmatively Furthering Fair Housing (AFFH) Assessment Tool for States and Insular Areas, which HUD released for a 30-day comment period in late September. HUD initially published the proposed state assessment tool in March for a 60-day comment period, then revised the tool based on the comments it received, including those NCSHA provided in May.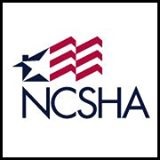 NCSHA commended HUD for adopting many of the recommendations NCSHA made in our comments on the first iteration of the state assessment tool. These changes make the tool more responsive to state level implementation needs, clarify to some extent what is expected of states, and reduce some of the burden on state agencies. In particular, NCSHA applauded HUD for committing to work with us and HFAs as it develops the state AFFH data and mapping tool (AFFH-T), which state will need to use in conjunction with the assessment tool to develop their Assessments of Fair Housing (AFH), and for providing a separate comment period on the AFFH-T.
However, despite the positive steps HUD has taken thus far, NCSHA still believes the AFH process will remain unreasonably time- and cost-burdensome unless HUD makes further modifications to the tool. Specifically NCSHA urged HUD to:
Modify the contributing factors discussion requirement to clarify that states do not need to conduct analyses showing a causal connection between contributing factors and fair housing issues;
Clarify the course of action when a local program participant's findings in its analysis differ from the findings of the state agency in its analysis;
Not require states to undertake analyses beyond their borders;
Make optional any analysis requiring longitudinal study of demographic trends;
Clarify what is expected of state agencies under the Disparities in Access to Opportunities section of the assessment tool;
Make optional questions in the Disability and Access Analysis section of the assessment tool that require states to conduct analyses based on type of disability;
Clarify that states and local program participants can coordinate their community participation process, even if they are not undertaking a joint AFH;
And ensure language uniformity throughout the state assessment tool, consistent with the changes HUD has made to make the tool more applicable to state-level jurisdictions.
Based on the comments it receives now, HUD will update the state assessment tool again and will publish it once more for another 30-day comment period. At the same time, HUD will be working with NCSHA and a small focus group of state agencies on developing the "beta" version of the state AFFH-T, which it also will release for public comment when it publishes the next iteration of the state assessment tool. HUD will not publish the final state assessment tool until after it completes the AFFH-T. This may mean that the due dates for some states' AFHs will be delayed.
Contact NCSHA's Jennifer Schwartz with questions.