Grants will enable organizations to develop and preserve affordable housing, revitalize neighborhoods, and create jobs
Washington, DC – (RealEstateRama) — The Neighborhood Reinvestment Corporation, dba NeighborWorks America, announced that it awarded $68.09 million in flexible grants to 243 nonprofit organizations, all members of the national NeighborWorks network. These awards pend receipt of the funds from the U.S. Department of the Treasury. This fiscal year 2017 grant funding (appropriated through Public Law 115-31 — the Consolidated Appropriations Act, 2017) will provide a much-needed boost that will support the organizations as they use the grants to further NeighborWorks America's s mission to develop and preserve affordable housing, revitalize and sustain neighborhoods, and create jobs.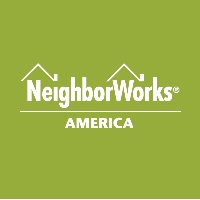 "NeighborWorks America is proud to award these grants to NeighborWorks network organizations across the country to support their efforts to provide affordable housing opportunities, build strong neighborhoods and create jobs. We are committed to being strong stewards of the resources the taxpayers have entrusted to us," said Paul Weech, chief executive officer and president of NeighborWorks America. "A strong indicator of the value of these grants is that the NeighborWorks network leveraged $91 of other investments for every $1 of appropriated grants we provided them — resulting in a direct investment of $7.1 billion in communities across the country during the last fiscal year."
In fiscal year 2016, NeighborWorks America and the NeighborWorks network assisted more than 360,000 families, including:
21,000 homeowners created
16,200 quality, affordable rental homes developed
12,700 affordable homes preserved
55,600 homes repaired
154,100 quality, affordable rental homes owned and/or managed
115,000 families and individuals counseled on financial capacity, pre-purchase, post-purchase, or foreclosure issues, and
18,900 training certificates issued
More than 53,600 jobs created/maintained
NeighborWorks America is a congressionally chartered, national nonpartisan nonprofit that provides access to homeownership, safe and affordable rental housing, and other community building services. The organization's mission is to make every community a place of opportunity while serving as responsible guardians of the federal and other investment funds entrusted to us to make that mission a reality.  NeighborWorks America supports a network of more than 240 nonprofits, located in every state, the District of Columbia and Puerto Rico, providing grants, technical assistance and best-in-class training.
For more information about NeighborWorks America, visit About Us.
About NeighborWorks America
For more than 35 years, NeighborWorks America, a national, nonpartisan nonprofit, has created opportunities for people to improve their lives and strengthen their communities by providing access to homeownership and to safe and affordable rental housing. In the last five years, NeighborWorks organizations have generated more than $27.2 billion in reinvestment in these communities. NeighborWorks America is the nation's leading trainer of community development and affordable housing professionals.
Contact:
Lindsay Moore


202-760-4059
@neighborworkspr