Washington, DC – (RealEstateRama) — NeighborWorks America (formally known as the Neighborhood Reinvestment Corp.) announced that it awarded $800,000 in grants to 20 organizations in communities affected by Hurricanes Harvey, Irma and Maria. The nonprofits will use the grants to help meet any emerging on-the-ground needs, such as cleaning up properties, providing supplies to affected households, coordinating disaster response with other partners, supporting mobile intake centers, and rehabbing and repairing damaged buildings.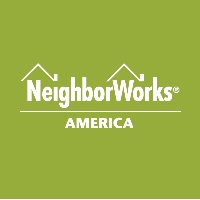 The grants allow these NeighborWorks organizations in Texas, Florida, Georgia, South Carolina and Puerto Rico maximum flexibility in their response in the short-term aftermath of the disasters.
"These funds will enable the nonprofits to address many critical needs that arise after the destruction caused by this year's storms," said Jeffrey Bryson, acting chief executive officer of NeighborWorks America. "The NeighborWorks network works closely with residents to identify these local needs."
NeighborWorks America staff also is offering technical assistance and guidance to residents in affected areas. In partnership with Enterprise, the National Center for Healthy Housing and the Florida Housing Coalition, NeighborWorks America is co-hosting a webinar from 2-4 p.m. ET today to share best practices and post-flood mold remediation techniques to make damaged homes safe and habitable. The mold-remediation guidance draws from recovery and rebuilding experience after hurricanes Katrina, Sandy, Irene and Rita.
NeighborWorks America will hold additional training events in the affected communities in the weeks ahead, providinglearning opportunities to nonprofits and others engaged in the recovery efforts.
About NeighborWorks America
For nearly 40 years, Neighborhood Reinvestment Corp. (d/b/a NeighborWorks America), a national, nonpartisan nonprofit, has created opportunities for people to improve their lives and strengthen their communities by providing access to homeownership and to safe and affordable rental housing. In the last five years, NeighborWorks organizations have generated more than $27.2 billion in reinvestment in these communities. NeighborWorks America is the nation's leading trainer of community development and affordable housing professionals.
Contact:
Lindsay Moore


202-760-4059
@neighborworkspr