WASHINGTON – (RealEstateRama) — The U.S. Senate passed a resolution today celebrating the economic and environmental benefits of energy efficiency driven by four decades of federal policy support. The resolution, introduced by Sens. Jeanne Shaheen (D-N.H.) and Rob Portman (R-Ohio) – honorary chair and vice-chair, respectively, of the Alliance to Save Energy – calls on Americans to observe Energy Efficiency Day and acknowledges the importance of cutting energy waste in saving consumers and businesses money, reducing pollution and supporting 2.2 million jobs.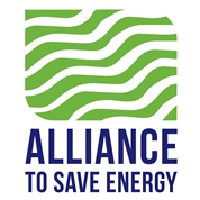 The Alliance is among a network of efficiency groups across the country that organized Energy Efficiency Day (#EEDay2017) to raise awareness of the benefits of energy efficiency, help individuals and businesses save money through education on efficiency techniques, and to unite people who are passionate about cutting energy waste and doing more with less. Roughly 200 cities, organizations, companies, government agencies and others have promoted energy efficiency through social media messages and other communication. A full list of supporters is available here.
"This is national energy awareness month, and Energy Efficiency Day recognizes our country's most abundant, cheapest and cleanest energy source. Energy Efficiency Day is a wonderful way to promote the benefits and savings that being energy efficient can bring to businesses, government and consumers," said Alliance President Kateri Callahan. "We at the Alliance want to thank Senators Shaheen and Portman and all of the cosponsors for introducing this resolution and for recognizing the benefits energy efficiency delivers to American consumers and businesses."
About the Alliance to Save Energy
Founded in 1977, the Alliance to Save Energy is the leading energy productivity coalition in the nation – a nonprofit, bipartisan alliance of business, government, environmental and consumer leaders advocating for enhanced energy productivity across all sectors of the economy. Our mission is to promote energy productivity worldwide – including through energy efficiency – to achieve a stronger economy, a cleaner environment and greater energy security, affordability and reliability.
MEDIA CONTACTS
Ben Somberg


(202) 530-2223