More than 800 residents and community partners gather for networking and professional development
Houston, TX – (RealEstateRama) — As people across the country struggle to address critical needs like housing and employment, collaboration is key to achieving solid results. Identifying 'change agents' in a region who lead others to a better situation is critical. Residents know best what's working and what's not in their neighborhoods, and often have the local knowledge and insight to solve problems effectively. To encourage people in that work and help them develop their potential, NeighborWorks America will bring its Community Leadership Institute (CLI) to Houston Oct. 11-14. More than 800 community leaders representing 100 organizations across the country will convene at the CLI to participate in training courses, network with their peers and develop action plans for their neighborhoods back home.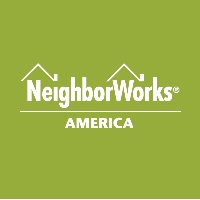 An estimated more than $1 million will be added to the local economy when people from around the country convene in the city for the event. The annual CLI strengthens the skills of people identified by nonprofits as local leaders and provides seed grants that help them execute on action plans when they return home. In the last 10 years, NeighborWorks America has trained at least 8000 resident leaders at the CLI and provided $2 million in action grants.
"Through the CLI and local activities all year, NeighborWorks America works to strengthen resident leadership and help people create vibrant and welcoming places everyone wants to call home," said NeighborWorks America President and Chief Executive Officer Marietta Rodriguez.
At the institute on Oct. 13, NeighborWorks America will award this year's Dorothy Richardson Award for Resident Leadership honorees. This year's awards honor six individuals from around the country for their contributions. The award was named for a Pittsburgh-based pioneer in the community-development movement who was the leading force behind the creation of the agency that eventually became NeighborWorks America.
NeighborWorks organizations work every day to serve Houston and the region. The NeighborWorks organizations in Houston are Avenue CDC; Fifth Ward Community Redevelopment Corporation; and Tejano Center for Community Concerns.
For more information about NeighborWorks America's work, go to www.NeighborWorks.org.
About NeighborWorks America
For 40 years, Neighborhood Reinvestment Corp., a national, nonpartisan nonprofit known as NeighborWorks America, has strived to make every community a place of opportunity. Our network of excellence includes more than 245 members in every state, the District of Columbia and Puerto Rico. NeighborWorks America offers grant funding, peer-exchange, technical assistance, evaluation tools and access to training, as the nation's leading trainer of housing and community development professionals. NeighborWorks network organizations provide residents in their communities with affordable homes, owned and rented; financial counseling and coaching; community building through resident engagement; and collaboration in the areas of health, employment and education. In the last five years, our organizations have generated more than $34 billion in investment across the country.
Contact:
Chris Delporte


202-445-4601
@neighborworkspr