SEIA Releases Second Paper in White Paper Series on Grid Modernization
WASHINGTON, D.C. – (RealEstateRama) — It's a new era for the United States electric grid and in the second paper in a series on grid modernization, the Solar Energy Industries Association (SEIA) tackles the need for improved distribution planning and operations.
The white paper released today, Improving Distribution System Planning to Incorporate Distributed Energy Resources, reviews the current utility distribution planning process and highlights how two leading states, California and New York, are attempting to modernize their systems to leverage the vast capabilities of distributed energy resources.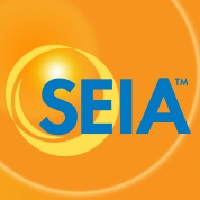 "Grid modernization is a complex topic and through this series we're hoping to show how every American using electricity today can benefit from smart, proactive planning," said Sean Gallagher, SEIA's vice president of state affairs. "When done correctly, grid modernization can create new opportunities for energy sources like solar, leading to economic benefits for both utility customers and the grid."
In this white paper, SEIA staff explore how data transparency is critical to modernizing and improving system planning. The paper also examines the progress of states that are at the forefront of this issue.
The series will continue with a white paper in September on "hosting capacity" — how greater transparency around real distribution system limitations can speed interconnection processes, reduce cost uncertainty, and allow for more solar deployment.
To learn more about this effort and read the first white paper in the series, go to http://www.seia.org/research-resources/new-opportunities-solar-through-grid-modernization
###
About SEIA®:
Celebrating its 43rd anniversary in 2017, the Solar Energy Industries Association® is the national trade association of the U.S. solar energy industry, which now employs more than 260,000 Americans. Through advocacy and education, SEIA® is building a strong solar industry to power America.  SEIA works with its 1,000 member companies to build jobs and diversity, champion the use of cost-competitive solar in America, remove market barriers and educate the public on the benefits of solar energy. Visit SEIA online at www.seia.org.
Media Contact:
Alex Hobson, SEIA Senior Communications Manager, ">
 (202) 556-2886