WASHINGTON, D.C. – (RealEstateRama) — Apartments outperform other commercial real estate property types, on both a risk-adjusted and unadjusted basis, regardless of holding period, geographic region, metro size, and growth rate according to new research from the National Multifamily Housing Council Research Foundation.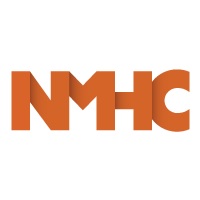 In the first work of research funded by NMHC's Research Foundation since it was launched in late 2016, Professors Dr. Mark J. Eppli (Marquette University) and Dr. Charles C. Tu (University of San Diego) examine a wide range of property and financial market characteristics to try to determine if apartment market overperformance stands up to the test of time.
"Over the last three decades, apartments have become a desired asset class among both domestic and foreign real estate investors because of their strong returns coupled with relatively low risk," said Mark Obrinsky, NMHC's Chief Economist. "Despite the different characteristics of apartment, office, retail, and industrial properties, one might expect competitive markets to reduce, even eliminate, the higher risk-adjusted returns on apartments. This research finds that not to be the case, however."
According to the authors, part of the reason that apartment returns outperform other asset classes is because investors tend to underestimate capital expenditures for both office and industrial properties.
Drs. Eppli and Tu examined a wide range of property and financial market characteristics to try to find insights into expected investment returns. One result they documented is that acquiring properties immediately after a downturn boosts returns.
"We are delighted to publish this first research report from the NMHC Research Foundation," said NMHC President and CEO Doug Bibby. "As the multifamily industry grows in sophistication, so must the quality and breadth of our analysis. Filling that need was our goal in creating the Foundation and this paper is one of many forthcoming works that will provide leading, actionable information for the apartment market."
Read the full paper–Explaining High Apartment Returns.
Staff Resource
Jim