ALBANY, N.Y. and WASHINGTON, D.C. – (RealEstateRama) — The Clean Energy Parties, including the Solar Energy Industries Association, the Coalition for Community Solar Access, the Natural Resources Defense Council, the New York Solar Energy Industries Association, the Pace Energy and Climate Center, and Vote Solar, welcome recent efforts by the NY Department of Public Service to recognize and begin to address flaws in the Value of Distributed Energy Resources (VDER) tariff.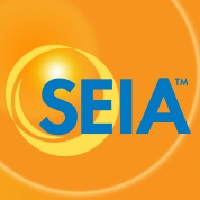 There is still significantly more work to do to achieve Governor Cuomo's goal of ensuring all New Yorkers "regardless of their zip code or income have the opportunity to access clean and affordable power." These improvements (if adopted) would provide temporary stop-gap measures to allow certain solar projects in the Upstate region to continue moving forward. However, without further, urgent action, many investments in solar projects currently under development will not move forward, jeopardizing jobs and the state's climate and clean energy goals.
We look forward to working with the administration to build on the momentum of the state's whitepapers and continue to improve the VDER tariff. Together, we must create a thriving and sustainable market for clean energy that benefits all New Yorkers and the environment.
A more detailed response from SEIA can be found here.
###
About SEIA®:
Celebrating its 44th anniversary in 2018, the Solar Energy Industries Association® is the national trade association of the U.S. solar energy industry, which now employs more than 250,000 Americans. Through advocacy and education, SEIA® is building a strong solar industry to power America. SEIA works with its 1,000 member companies to build jobs and diversity, champion the use of cost-competitive solar in America, remove market barriers and educate the public on the benefits of solar energy. Visit SEIA online at www.seia.org.
Media Contact:
Morgan Lyons, SEIA's Communications Manager,
(202) 556-2872