Washington, D.C. – (RealEstateRama) — NeighborWorks America today announced that it has provided more than $150,000 in grants as part of its Excellence in Governance program to 15 nonprofits to enhance their board governance and increase their ability to operate effective community development programs.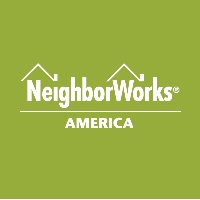 "The Excellence in Governance program assists boards and executive leaders in building greater cohesion that results in more efficient and effective organizations that have greater impact in the communities they serve," said NeighborWorks America President and Chief Executive Officer Marietta Rodriguez.
In addition to providing best-practice-based training and tools, the Excellence in Governance program is customized to allow participants to identify and work on strategies that will strengthen their organizations' ability to fulfill their unique missions. Upon completion of the program, organizations receive a $10,000 grant to further their governance efforts.
The goal of the program is to help nonprofit executives and board members transition from responsible to exceptional. How they do that is determined by each participating organization, based on its mission and the community it serves. Since 2012, 54 organizations have graduated from Excellence in Governance.
"The Excellence in Governance program has made it possible for our board to work one-on-one with a dedicated coach, access hands-on training and take advantage of multiple opportunities to interact with other high-performing board members," said Pilar Hogan, chief executive officer of St. Joseph's Carpenter Society and a 2018 graduate. "These three opportunities have mobilized our board members to work together to improve their governance and our entire organization."
For more information, visit neighborworks.org/excellenceingov.
About NeighborWorks America
For nearly 40 years, Neighborhood Reinvestment Corp. (d/b/a NeighborWorks America), a national, nonpartisan nonprofit, has created opportunities for people to improve their lives and strengthen their communities by providing access to homeownership and safe, affordable rental housing. In the last five years, NeighborWorks organizations have generated more than $34 billion in reinvestment in these communities. NeighborWorks America is the nation's leading trainer of community development and affordable housing professionals.
Contact:
Lindsay Moore


202-760-4059
@neighborworkspr