WASHINGTON, D.C. – (RealEstateRama) — Congresswoman Eleanor Holmes Norton (D-DC) said that the House Rules Committee last evening at a markup defeated three anti-home-rule amendments that Norton had to fight hard to defeat before Democrats took the House majority. Norton thanked Rules Committee Chairman Jim McGovern (D-MA) and Committee Democrats for rejecting the amendments, which were filed to the fiscal year 2019 Financial Services and General Government Appropriations (FSGG) bill, which contains the D.C. Appropriations bill. Only four amendments were filed to FSGG, three of which were anti-D.C. amendments.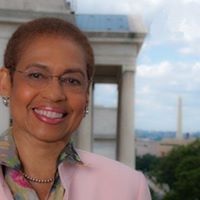 "What a difference it makes to be in the majority, more so for the District of Columbia than any other district," Norton said. "I thank Chairman McGovern and my Democratic colleagues for rejecting three hostile, anti-democratic amendments seeking to block local D.C. laws. Last night's markup showed that the House Democratic majority will not tolerate any Member seeking to abuse congressional power to interfere with the District's local affairs."
Representative Gary Palmer (R-AL) filed amendments to prohibit D.C. from spending its local funds to carry out the Reproductive Health Non-Discrimination Act (RHNDA) and to prohibit D.C. from using its local funds to carry out the Health Insurance Requirement Amendment Act of 2018 (HIRA). RHNDA prohibits employers from discriminating against employees and their families based on their reproductive health decisions. HIRA requires D.C. residents to have health insurance and is modeled on the Affordable Care Act's individual mandate. Representative Warren Davidson (R-OH) filed an amendment to prohibit D.C. from using its local funds to seize assets as part of enforcing a HIRA tax penalty.
###