WASHINGTON, D.C. – RealEstateRama – Congresswoman Eleanor Holmes Norton (D-DC) will host a D.C Affordable Housing Community Forum on Tuesday, November 19th, at 6:00 p.m. at the Nineteenth Street Baptist Church.  Norton's forum will convene experts to help address questions from residents and discuss possible solutions to housing issues.  This community forum builds on Norton's work in making federal land available to the District for affordable housing as part of her work that has revitalized many neighborhoods, including the Wharf, NoMa, the Capital Riverfront, and Walter Reed.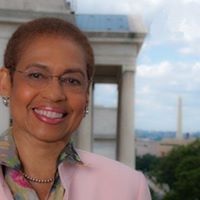 "Affordable housing is a top issue for D.C. residents," Norton said. "The unique height limits for buildings in the nation's capital (because of the presence of the nation's memorials) and lack of capacity of the city to expand put D.C. at the top of the list on scarcity of affordable housing.  This forum will give residents an understanding of the complexities as well as ways to improve affordable housing options here."
Media attending may RSVP to ">
.
WHAT:  Congresswoman Norton holds affordable housing community forum
WHEN:  Tuesday, November 19th at 6:00 PM
WHERE:  Nineteenth Street Baptist Church, 4606 16th Street NW, Washington, DC
###