Washington, D.C. – (RealEstateRama) — The Harvard Joint Center for Housing Studies' 30th annual The State of the Nation's Housing report shows that, since the study's inaugural release in 1988, the number of households burdened by housing costs in America has risen by nearly 14 million.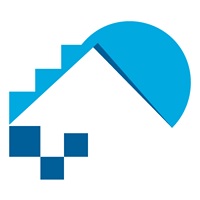 The report documents the dramatic increases in rents compared to incomes in the U.S. since 1960, during which median earnings increased 5% while rents rose 61%. The number of low income families increased by 6 million nationally since 1988, while the number of affordable apartments declined by 2.5 million.
The result is millions of housing cost-burdened households spending more than 30% of their incomes on the housing. The prevalence of cost burdens remains consistently highest among the lowest income renter households, regardless of location. According to the report, 80% of renters making less than $30,000 per year are cost-burdened. While federal housing assistance lifted 4 million people, including 1.5 million children, out of poverty in 2012, currently just one out of every four families in need of housing assistance in America receives it. Those without assistance have to make impossible choices between paying for rent, food, healthcare, and other basic necessities, and are at a high risk of eviction and homelessness.
NLIHC urges Congress and the administration to recognize the pivotal role affordable homes play in family well-being (from improved health and educational outcomes to better employment and earnings), and to invest in proven solutions for those most in need. Instead, the administration has called for massive cuts to critical affordable housing programs and has proposed imposing rent increases and arbitrary work requirements on the lowest income families.
"Congress must invest in programs that serve as a safety net of stable housing for the lowest income households and reject the administration's push for benefit cuts," said Diane Yentel, president and CEO of the National Low Income Housing Coalition. "Congress should increase funding for programs like the national Housing Trust fund, Housing Choice Vouchers, public housing, and project-based rental assistance that serve households most in need, including seniors, people with disabilities, low-wage workers, and families with children."
The annual State of the Nation's Housing report analyzes recent trends and emerging issues in the nation's housing markets and explores what might be expected in the coming year. The State of the Nation's Housing 2018 is available at: https://bit.ly/2I2W7EG
###
Established in 1974 by Cushing N. Dolbeare, the National Low Income Housing Coalition is dedicated solely to achieving socially just public policy that assures people with the lowest incomes in the United States have affordable and decent homes.
PRESS CONTACT
Renee Willis
Vice President for Field & Communications
(202) 662-1530 x247