Defendant Falsified Documents, Altered Checks and Embezzled more than $2 Million from Trust Account
WASHINGTON – (RealEstateRama) — The owner of a former real estate escrow firm was sentenced today in U.S. District Court in Seattle to 24 months in prison for bank fraud, announced U.S. Attorney Annette L. Hayes. LORI LYNN ANDREW, 49, of Cashmere, Washington, the owner of Hartman Escrow, Inc., pleaded guilty to one count of bank fraud. ANDREW stole more than $2.1 million through a variety of techniques, including making false entries in escrow closing documents, altering accounting records, and depositing checks into the general account instead of the trust account. At the sentencing hearing, U.S. District Judge Richard A. Jones said, "Every single time you had an opportunity to change your mind and say 'this is wrong,' you kept doing it."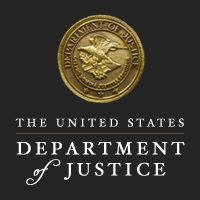 "This defendant chose to victimize people when they were buying or selling a home–often the most important financial transaction of their lives," said U.S. Attorney Annette L. Hayes. "Like all real estate escrow agents, the defendant was responsible for ensuring large amounts of money went where they belonged. When she decided to line her own pockets rather than do her job, she crossed the line and earned the prison sentence that the court imposed today."
According to records in the case, beginning in about January 2011, and continuing until July 2012, ANDREW used a variety of means to defraud financial institutions and individual home buyers and sellers who were involved in various real estate transactions. ANDREW made, or had others make, false settlement statements on closing transactions listing false or inflated fees and charges. ANDREW forged signatures on various statements and created false invoices, statements, and bills; she altered and deposited checks to her company account that should have gone to others; and she took client funds from her trust account and transferred them to her personal account for her own use. ANDREW used the money for casino payments, credit card bills, and other personal expenses. ANDREW defrauded individual customers, as well as Bank of America, Wells Fargo, Citi Bank, Chase, and GMAC.
In all ANDREW defrauded the financial institutions and other customers of $2.185 million. In July 2012, the Washington State Department of Financial Institutions arranged for a receiver to take over the Tukwila, Washington, escrow company after finding evidence of fraud. ANDREW had her license to act as an escrow agent suspended in 2013, and her license has since been revoked. The receiver was able to recover some funds for unsecured claimants, but just over $1 million is still owed to defrauded clients.
The case was investigated by the Washington State Department of Financial Institutions, the FBI, the Postal Inspection Service (USPIS), and the Housing and Urban Development Office of Inspector General (HUD-OIG).
The case is being prosecuted by Special Assistant United States Attorney Hugo Torres. Mr. Torres is a King County Senior Deputy Prosecutor specially designated to prosecute financial fraud cases in federal court.