WASHINGTON, D.C., December 1, 2017 – (RealEstateRama) — The Subcommittee on Water, Power and Oceans held a legislative hearing on H.R. 4419, the "Bureau of Reclamation and Bureau of Indian Affairs Water Project Streamlining Act." Introduced by Rep. Dan Newhouse (R-WA), the bill seeks to streamline and expedite water infrastructure development across the West by requiring future studies to adhere to reasonable timelines and other accountability measures.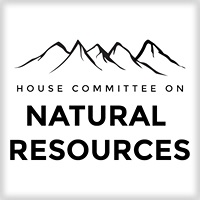 "With few exceptions, Reclamation has not built any new large, multi-purpose dams and reservoirs over the last generation. Coupled with rapid population growth and the regions susceptibility to droughts and water shortages, our current infrastructure is inadequate to meet a growing demand for a finite supply of water," Subcommittee on Water, Power and Oceans Chairman Doug Lamborn (R-CO) said. "This bill represents a commonsense approach to reform and streamline the feasibility study process for future water projects in order to tackle the seemingly endless 'paralysis-by-analysis' status quo."
"This legislation is the result of years of hard work, determination, and collaboration. I am grateful to Congressman Reichert for his continued partnership on these efforts. The Yakima River Basin is one of the leading agricultural regions in Washington state and throughout the country. However, the demand for water in the region currently exceeds the resources available, especially during times of drought, which have hit the state especially hard in recent years. This legislation streamlines the water development process for infrastructure efforts in the West and authorizes important water projects like the Yakima River Basin plan, which has proven to be a national model of collaboration. This legislation is not only critical for Washington state, but for communities across the nation. I extend my sincere thanks to Chairman Bishop and to Speaker Ryan for working with us to move this legislation forward," Rep. Newhouse added.
Alan Mikkelsen, Deputy Commissioner at the Bureau of Reclamation (BOR) expressed the Department of the Interior's support for H.R. 4419 and efforts to streamline infrastructure permitting processes.
"Years and years of litigation and numerous rewrites of environmental review documentation does not benefit interested parties, and moves us away from a coordinated, predictable, and transparent approval process," Mikkelsen said. "H.R. 4419 in conjunction with the ongoing streamlining efforts by the Administration has the potential to minimize the role of litigation in infrastructure and natural resources decisions."
Modeled after the successful, bipartisan Army Corps of Engineers provisions in the 2014 "Water Resources Development Act," the bill is designed to speed up and provide more certainty to the feasibility study process on certain water projects by BOR or the Bureau of Indian Affairs.
Click here to view full witness testimony.
Contact: 
Committee Press Office 202-226-9019