WASHINGTON, DC – (RealEstateRama) — According to the Congressional Budget Office, the Republican tax bill would trigger the "Statutory Pay-As-You-Go Act" of 2010. This Act was designed to limit increases to the national debt by forcing automatic cuts to critical programs, including those that help low income families meet their basic needs. If enacted, the Republican tax bill would trigger automatic cuts to the national Housing Trust Fund (HTF), a program that makes rental homes affordable for people with the greatest and most acute housing needs.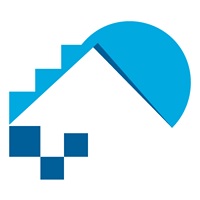 Nationally, there are just 35 homes affordable and available for every 100 of the lowest income people. Due to chronic underfunding of critical affordable housing programs, just one in four low income households in need receives any assistance. The rest either live on the cusp of homelessness – most paying more than half of their income on rent – or they are one of the hundreds of thousands of people who have no homes at all.
The HTF is a solution to this affordable rental housing crisis. The federal government uses this housing production program to build and preserve rental homes affordable to people with the lowest incomes, including those experiencing homelessness. This program is a lifeline to low income people who are forced to choose between paying their rent and buying groceries, visiting their doctor, paying for medications, or saving for a rainy day.
NLIHC President and CEO Diane Yentel stated, "The Republican tax bill is a reverse Robin Hood scheme that punishes millions of struggling families to provide massive tax breaks to the rich and powerful. By eroding the very investments that help poor families meet their basic needs, like the national Housing Trust Fund, this tax bill will intensify the growing income inequality that continues to split American society into the haves and the have nots, making it harder for the lowest income people to get ahead."
###
Established in 1974 by Cushing N. Dolbeare, the National Low Income Housing Coalition is dedicated solely to achieving socially just public policy that assures people with the lowest incomes in the United States have affordable and decent homes.