San Francisco, CA – May 21, 2014 – (RealEstateRama) — PCCP, LLC announced today it has formed a joint venture with Specht Development, Inc. to speculatively develop Interstate Crossroads Distribution Center, a Class A, 493,000-square-foot industrial building in the Airport Way submarket of Portland, OR.
Situated on 28 acres of land, the speculative crossdocked distribution facility will offer 32' clear height and sufficient bay depths to divide the building into multiple suites if necessary. The property is within the Airport Way submarket which is located north of the city along the Columbia River. This prime industrial submarket benefits from easy access to the Port of Portland, Portland International Airport and Interstates 205 and 5.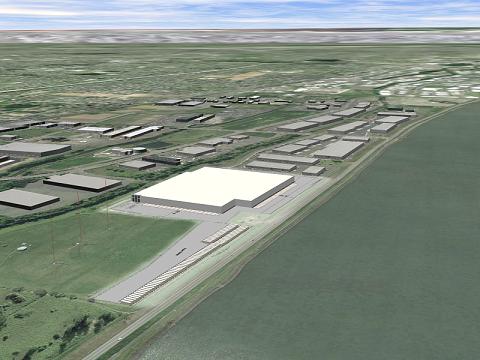 "We see this project as a strategic investment for PCCP," said Michael Hoyt, vice president with PCCP, LLC. "In addition to working with Specht, an experienced and proven developer and owner in the Portland area, the Airport Way submarket has a pent-up demand for large?block space that can accommodate users requiring more than 100,000 square feet. This institutional-quality project will meet a need for corporate users in a region that is growing at a rate well above the national average."
The joint venture plans to break ground on the project in June of this year with completion anticipated for the summer of 2015.
"We are pleased to partner with PCCP, LLC on this project," said Todd Sheaffer, president of Specht Development, Inc. "We intend to create a best-in-class facility that will provide tenants with high efficiency distribution space."
About Specht: Specht Development, Inc. (SDI) is a commercial real estate development company that was founded by Greg Specht in 1992. Based in Beaverton, Oregon, SDI serves as the development services arm for all related Specht entities (Specht). Since its founding, Specht has been responsible for developing over seven million square feet of commercial real estate with a cost basis of approximately $700 million, including in excess of one million square feet in the Airport Way submarket. Today, Specht continues to own in excess of one million square feet of commercial real estate, as well as numerous parcels of land for future development. SDI has been involved in all sides of real estate transactions; as advisor, buyer, seller, partner and developer. This perspective enhances our ability to achieve market and client goals and to offer cost effective and creative solutions to real estate opportunities. Learn more about Specht at www.spechtprop.com.
About PCCP, LLC: PCCP, LLC is a premier real estate finance and investment management firm focused on commercial real estate debt and equity investments. PCCP has over $6 billion in assets under management on behalf of institutional investors. With offices in New York, San Francisco, Sacramento and Los Angeles, PCCP has a proven track record for providing real estate owners and investors with a broad range of funding options to meet capital requirements. PCCP originates and services each of its investments, ensuring that clients benefit from added value and outstanding investment returns. Since its inception in 1998, PCCP has successfully raised, invested and managed approximately $9 billion of institutional capital through a series of investment vehicles including private equity funds, separate accounts and joint ventures. PCCP continues to seek investment opportunities with proven operators seeking fast and reliable capital. Learn more about PCCP at www.pccpllc.com.