ATLANTA – November 17, 2016 – (RealEstateRama) — Pinewood Atlanta Studios, the third-largest film studio in the United States, and the largest purpose-built film studio outside of Hollywood, has appointed Frank Patterson as its first president. Patterson will assume the newly created role on Jan. 1, 2017. He will report to the Pinewood Atlanta Studios board of directors.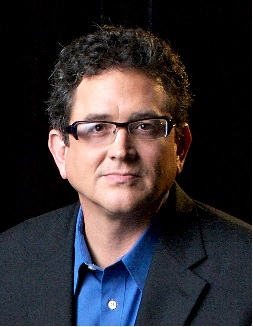 Patterson will provide strategic leadership and oversee the planned expansion of Pinewood Atlanta Studios, ensuring its continued success with film, television, music, video games, digital and other production. He is also charged with leveraging the Studio's existing assets to attract emerging technologies and complementary businesses that can benefit from Pinewood Studio's state of the art facilities and technology offerings.
"Frank is very experienced in all forms of movie production. He has a keen understanding of how emerging technologies are impacting on the future of the creative screen industries. I am delighted he has chosen to join Pinewood Atlanta Studios" said Ivan Dunleavy, Chief Executive of Pinewood Studios Group.
A 30-year veteran of the entertainment industry, Patterson currently serves as Chief Creative Officer and is co-founder of Pulse Evolution Corporation, a digital media company that produces computer-generated human likeness applications. In 2014, Patterson produced the Billboard Music Awards performance that featured a hyper-realistic digital human in the likeness of the late Michael Jackson.
Patterson also serves as Dean of Florida State University's College of Motion Picture Arts. He has taught film production at three universities with top-ranked film schools and was named by The Hollywood Reporter as one of the nation's top mentors to a generation of Hollywood filmmakers.
"As new entertainment technologies like virtual reality influence the evolution of Hollywood and the film industry at large, I'm excited by the unbridled opportunity Pinewood Atlanta Studios presents," said the self-proclaimed "tech geek" Patterson. "My goal is to further position Pinewood Atlanta Studios as the premier entertainment ecosystem, where companies cluster in a symbiotic atmosphere that benefits all and helps fuel the growth of Georgia's booming motion picture, television production, digital, music and gaming industries."
###
About Pinewood Atlanta Studios
Pinewood Atlanta Studios is a full service film and entertainment studio complex comprised of 12 purpose built sound stages, with a further 6 stages scheduled to be ready in January 2017. Set on 700 acres in Fayetteville, Georgia, Pinewood Atlanta Studios boasts 400,000 square foot of workshop, office and production support facilities and back lot areas including forests, rivers and open land.
A world-class studio, just south of Atlanta's metropolitan centre and international airport, Pinewood Atlanta Studios was designed as a one stop shop for the production of film, television, music and video games, allowing producers to access attractive fiscal incentives from the State of Georgia, within a conveniently located, secure hub in the USA.
About Pinewood Studios Group
The Pinewood Studios Group is a leading provider of studio and related services to the global film and television industry. UK based Pinewood, Shepperton and Pinewood Studio Wales comprise 40 Stages, including the 59,000 sq ft 007 Stage, the globally unique underwater filming stage and one of the largest exterior tanks in Europe, three dedicated state of the art TV studios and associated production accommodation, a comprehensive post production and Digital Content Services division, traditional creative services, 3D printing and lighting.
Renowned across the globe for excellence in its field, the Pinewood brand has been exported to studios in Toronto, Canada; Atlanta, Georgia USA; Iskandar, Malaysia and the Dominican Republic. In November 2016, Pinewood opened a representative office in Beijing, China.