Kansas City's top real estate brokerage will help agents increase business
March 20, 2018 – Bellevue, WA – (RealEstateRama) — Kansas City's leading real estate brokerage, ReeceNichols Real Estate, announced today that all its real estate agents will now have access to one of the industry's leading marketing technologies: Marketing Automation Services by Imprev. With this new offering, ReeceNichols will increase its leadership in the local Kansas and Missouri markets and make it simpler for agents to leverage quality marketing materials to generate more leads and drive future business growth.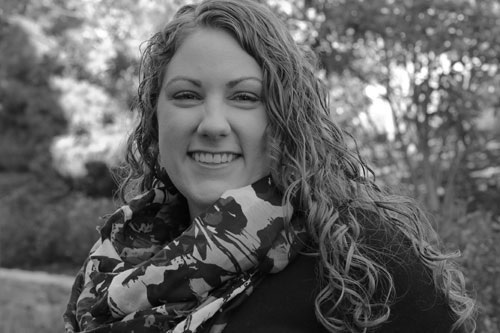 Katie Stephans, Vice President, Information Technology at ReeceNichols, explains that the service, powered by Imprev, automatically delivers complete print, digital, and social media marketing packages to ReeceNichols agents for each of their listings. Agents can use the packages to take advantage of every opportunity to promote the listing, their business, and the brokerage throughout the life of the listing.
"This creates an exceptional experience for our agents when it comes to marketing their properties," said Stephans. "We understand that our agents' livelihoods are based on winning a listing, and it's our responsibility to make it as easy as possible for them to be successful. Because marketing automation ensures agents can easily fulfill the marketing promise they make to clients at the kitchen table, agents have time to focus on strengthening relationships with clients and earning more referral business."
Agents enter the property details and photos to create their listing once in the MLS, and the new marketing automation service does the rest. Everything a listing agent needs to market each property – a flyer, postcard, property website, social media post, YouTube video, and more – is automatically created and delivered to that agent in an email. When important events happen throughout the listing's lifetime – such as an open house or the sale of the property – a fresh set of marketing materials is automatically created and delivered. "The agent never has to lift a finger," says Stephans.
ReeceNichols has also developed an extensive library of additional custom marketing content for agents, which is available in the online Marketing Center. The Marketing Center works in concert with Listing Automation, offering agents additional ways to promote their brands and nurture clients outside of a listing.
In a competitive marketplace, Stephans explains it's crucial for an agent to stand out. "That's why ReeceNichols provides its agents access to the best tools, training, and resources," she explains. Stephans notes that working with real estate technology leader Imprev has been key to accomplishing her goal of "building a simple, repeatable way for agents to win business. Thanks to Imprev's automation service, we can automatically deliver effective marketing for every listing, making it simple for agents to connect with today's consumer and build a network of future business," she said.
ReeceNichols experiences additional benefits with Imprev's marketing automation services: the power of brand consistency. "From a brand perspective, the fully-branded, up-to-date marketing designs that we've created with Imprev help both our agents and the brokerage put their best foot forward and create a consistent experience for our customers," she adds.
"ReeceNichols continues to strengthen its powerhouse position in the Kansas City real estate community by offering top technology and resources to its agents," shares Bill Yaman, President and Chief Revenue Officer of Imprev. "Marketing automation gives them an unprecedented advantage when it comes to making their agents and their brand successful."
About ReeceNichols
ReeceNichols is a Berkshire Hathaway affiliate and a wholly owned subsidiary of HomeServices of America, Inc. With over 2,300 REALTORS® operating from 18 offices in the metropolitan area and 29 franchise offices across Kansas and Missouri, ReeceNichols has proudly served the Kansas City area since 1905. The ReeceNichols family of services includes HomeServices Lending, Kansas City Title, Reece & Nichols Insurance and Reece Commercial Real Estate. For more information, visit ReeceNichols.com.
About Imprev
Many of the most respected brands in real estate leverage Imprev's Automated Marketing Services to set themselves apart from their competition. With Imprev, brokerages automatically create and continually update fully-branded print, digital, and social media marketing packages for all their agents' listings, giving them a recruiting edge and driving unprecedented brand consistency. Launched in 2001 and constantly updated, the Imprev platform powers the marketing centers for hundreds of brokerages and franchises—representing over 20% of real estate agents in North America—including RE/MAX, Coldwell Banker, Berkshire Hathaway Home Services, Corcoran Group, NextHome, Realty World, and Hunt Real Estate, as well as Homes.com and MRIS. Discover more at www.imprev.com.
# # #
News media contact: Kevin Hawkins, for Imprev, Inc.