2017 Marks 99 Consecutive Years Without a Drinking Water Quality Violation
Laurel, Md. – (RealEstateRama) —  Continuously providing water that meets all strict federal Safe Drinking Water Act standards, WSSC today released its annual water quality report for 2017. The report provides customers with important information about the source of their drinking water, how it is purified and detailed water quality data. For 99 consecutive years, WSSC has produced and delivered water without a single drinking water quality violation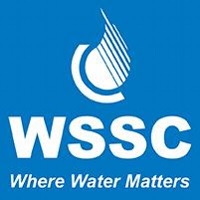 "Delivering safe, clean water is at the heart of everything we do," said WSSC General Manager and CEO Carla A. Reid. "Our skilled scientists conduct more than 500,000 water quality tests each year to ensure we provide our 1.8 million customers with water that meets all federal standards."
To guarantee water quality, WSSC regularly performs stringent tests for 365 substances. Additionally, WSSC analyzes tap water at nearly 100 locations in communities throughout Montgomery and Prince George's counties. WSSC treats surface water from the Patuxent and Potomac rivers. WSSC's Patuxent and Potomac Water Filtration Plants provide an average of 164 million gallons of safe drinking water each day.
The 2017 water quality report is available online at wsscwater.com/wqr. Customers may also request a hard copy of the report by calling WSSC's Communications and Community Relations Office at 301-206-8100 or via email at ">
.  
For 100 years, WSSC has proudly served the citizens of Prince George's and Montgomery counties – providing drinking water that has always met strict Safe Drinking Water Act standards and protecting the environment through vital water resource recovery services. Our vision is to be THE world-class water utility, where excellent products and services are always on tap.