WASHINGTON, D.C. – (RealEstateRama) — Register now to join us for the fifth Building Enclosure Science & Technology Conference™ (BEST5)taking place April 15-18, 2018, at the Loews Philadelphia Hotel in Philadelphia, Pennsylvania. This triennial event, presented by the National Institute of Building Sciences Building Enclosure Technology and Environment Council (BETEC) and the Building Enclosure Council (BEC)-Philadelphia, offers more than 60 presentations in two tracks under the umbrella theme of Looking Back—Moving Forward: Where History Inspires Innovation. Delivered by leading building enclosure experts, the BEST5 program will cover topics that concern all industry professionals: building systems that deliver high performance over the long haul.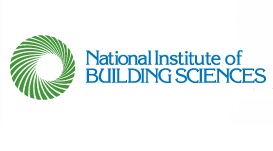 New this year: Conference participants will have the option to attend up to three two-hour modules as part of a 16-hour program leading to an ASTM/NIBS Building Enclosure Commissioning certificate. Modules entitled: "BECx Core Competencies;" "BECx Control Layers" and "BECx Field Testing" are all being offered on the BEST5 Schedule for only $40 per module. And if BECx isn't your focus, BEST5 will offer traditional conference sessions, including some interesting presentations designed by BEC Philly, to be presented concurrently with the workshop modules.
Register early and save!
Early-bird registration ends March 15, 2018. Get the BEST for less. Register now to save up to $100 offthe cost of onsite registration rates.
Sponsors, exhibitors and advertisers: Here's your BEST opportunity to spotlight your building enclosure technology to a captive audience. Grab your spot today!
Find out more about BEST5 and sign up for updates at www.theBESTconference.org.