Considering using bathroom pods on a project but don't know where to start? Download a free guide to bathroom pods from the Modular Building Insitute.
Charlottesville, Va. – (RealEstateRama) — The Modular Building Institute (MBI) published "Saving Time with Modular Bathroom Pods," a whitepaper that provides an overview of bathroom pods answering the pertinent questions of when they should be used on a project, costs, installation, and showcases the advantages of using bathroom pods on a construction project. The whitepaper also includes case studies across various markets that successfully integrated bathroom pods.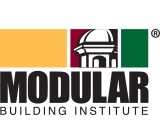 Choosing to use bathroom pods can lead to real benefits realized in purchasing, design, production, quality control, and shortened completion times. The use of bathroom pods greatly reduces the amount of work on-site. It also reduces the amount of on-site coordination typically required for multiple trades to work in one area.
Each role on a project is enhanced with bathroom pods including developers, contractors, and inspectors. Read "Saving Time with Modular Bathroom Pods" to learn more about how bathroom pods can improve a project.
The whitepaper was compiled by MBI staff with information contributed by MBI members Intelligent Offsite, PIVOTek, Easy Building Solutions, PUDA Industrial Co., and non-member BLOX Modular. Their input provided insightful viewpoints into the modular bathroom pod industry.
Download the whitepaper, "Saving Time with Modular Bathroom Pods," from the MBI website here. Additional modular educational resources are available on the MBI Foundation website.
About MBI
Founded in 1983, the Modular Building Institute is the only, international, non-profit trade association serving non-residential modular construction. Our regular membership includes wholesale manufacturers, direct manufacturers, and dealers of commercial modular buildings, while our associate members are companies supplying building components, services, and financing to the industry. It is MBI's mission to grow the industry and its capabilities by encouraging innovation, quality, and professionalism through communication, education, and recognition. MBI also administers an educational foundation. For more information, visit http://www.modular.org.