WASHINGTON, D.C. and LEXINGTON, Ky. – (RealEstateRama) – The Solar Energy Industries Association (SEIA), the national trade association for the U.S. solar energy industry, announced today that the Kentucky Solar Industries Association (KYSEIA) is now a formal SEIA state affiliate.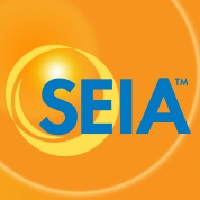 The groups will work together to bolster a lagging solar industry in Kentucky, building on a network of organizations that are committed to advancing solar markets around the county.
"Many Americans associate Kentucky with energy generation, but not from solar. We are excited to help change that with this partnership," said Abigail Ross Hopper, president and CEO of SEIA. "The work that SEIA state affiliates do is critical to reaching our national solar goals, and we look forward to working with KYSEIA to position solar as a market winner in the Blue Grass State."
Today, Kentucky is home to 44 megawatts (MW) of installed solar electric generating capacity, ranking 45th nationally.
"KYSEIA is excited to become a SEIA affiliate at a time when Kentucky's power sector is undergoing a massive transformation," said Matthew Partymiller, president of KYSEIA. "SEIA's assistance and expertise is vital to our burgeoning solar industry, which is providing unprecedented customer choice and growth in high wage jobs across the Commonwealth."
SEIA has developed strategic partnerships with numerous state and regional advocacy non-profits, known as SEIA Affiliates. These organizations have demonstrated leadership on policy and regulatory matters, actively engage with the solar industry in their respective territories and offer grassroots support for SEIA's federal campaigns, among other accomplishments. We are proud to call them our partners in growing the U.S. solar industry.
Click here to see a map of the current SEIA affiliates across the country.
###
About SEIA®:
Celebrating its 45th anniversary in 2019, the Solar Energy Industries Association® is the national trade association of the U.S. solar energy industry, which now employs more than 242,000 Americans. Through advocacy and education, SEIA® is building a strong solar industry to power America. SEIA works with its 1,000 member companies to build jobs and diversity, champion the use of cost-competitive solar in America, remove market barriers and educate the public on the benefits of solar energy. Visit SEIA online at www.seia.org.
About KYSEIA:
Formed in 2017, KYSEIA members coalesced to ensure private citizens had continued access to Kentucky's electric grid via Kentucky's net-metering statute. Today, KYSEIA unites businesses across the solar vertical including the contractors responsible for building solar arrays, the developers creating new power plants, the manufacturers crafting innovative products, and the many businesses that support the industry. KYSEIA wants to ensure lower cost energy is available for all and ensure that all can participate in the benefits of solar growth in the Commonwealth.
Media Contact:
Morgan Lyons, SEIA's Senior Communications Manager,
(202) 556-2872