WASHINGTON, D.C. – (RealEstateRama) —  The Solar Energy Industries Association (SEIA) today commended Finance Committee Ranking Democrat Ron Wyden (D-OR) for reintroducing his legislation to provide a technology-neutral approach to smart, job-creating incentives for the deployment of clean energy. Following is a statement from SEIA's president and CEO, Abigail Ross Hopper:
"By providing long-term, steady federal energy tax policy, this legislation would offer the stability that all businesses in the renewable energy space need to grow.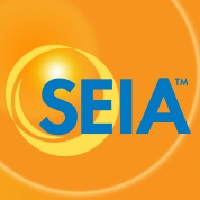 "While SEIA's highest legislative priority in tax reform remains maintaining the phasedown through 2021 of the residential and business solar investment tax credits enacted in the Omnibus Spending Act of 2015, we commend Senator Wyden for recognizing how crucial it is for America to maintain tax policies that are effective at creating jobs and producing clean, domestic energy.
"We see the Wyden bill as a major step forward and are heartened by this and similar efforts to devise a technology neutral approach to long-term clean energy tax incentives also being explored by Rep. Tom Reed (R-NY) in the House."
###
About SEIA®:
Celebrating its 43rd anniversary in 2017, the Solar Energy Industries Association® is the national trade association of the U.S. solar energy industry, which now employs more than 260,000 Americans. Through advocacy and education, SEIA® is building a strong solar industry to power America.  SEIA works with its 1,000 member companies to build jobs and diversity, champion the use of cost-competitive solar in America, remove market barriers and educate the public on the benefits of solar energy. Visit SEIA online at www.seia.org.
Media Contact:
Dan Whitten, Vice President of Communications, ">
 (202) 556-2879