WASHINGTON, D.C. –- (RealEstateRama) — The Solar Energy Industries Association (SEIA), welcomed the news of industry and regulatory veteran, Kelly Speakes-Backman, being named the first CEO of the Energy Storage Association (ESA).
Following is a statement from Abigail Ross Hopper, SEIA's president and CEO: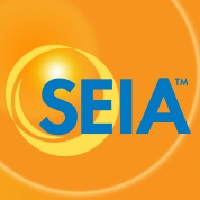 "As a former colleague of Kelly's, I can attest that she's an outstanding choice for this critically important position. Her expertise will no doubt take ESA and the storage industry to a new level, and we look forward to building on our strong relationship. We see a future in which solar and storage will work hand-in-hand to deliver affordable, reliable, clean electricity to American families from coast to coast."
###
About SEIA®:
Celebrating its 43rd anniversary in 2017, the Solar Energy Industries Association® is the national trade association of the U.S. solar energy industry, which now employs more than 260,000 Americans. Through advocacy and education, SEIA® is building a strong solar industry to power America.  SEIA works with its 1,000 member companies to build jobs and diversity, champion the use of cost-competitive solar in America, remove market barriers and educate the public on the benefits of solar energy. Visit SEIA online at www.seia.org.
Media Contact:
Alex Hobson, SEIA Senior Communications Manager, ">
 (202) 556-2886