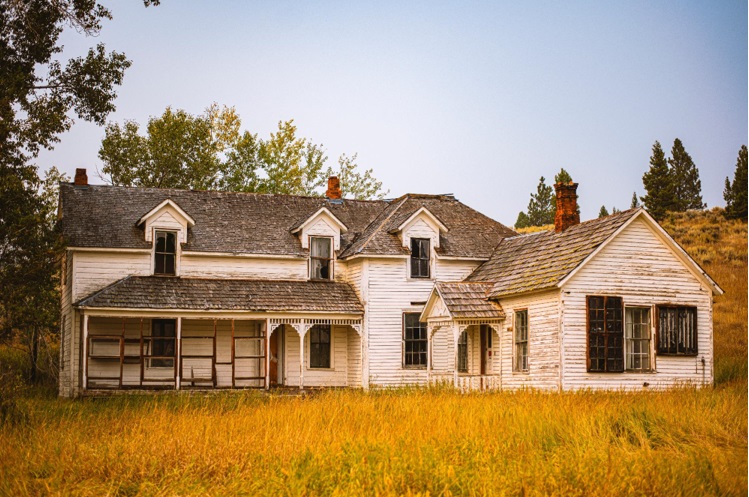 Selling a property can be a significant undertaking, and one of the critical decisions you will need to make is whether to sell it as-is or invest time and money into renovations and repairs. With companies advertising that "we buy houses for cash TN," selling a property in its current condition can be tempting. That said, you should weigh the pros and cons carefully. Let us look at the advantages and disadvantages of either option and when it is a good idea to sell your property as-is.
The Advantages of Selling Your Property As-Is
Saves Time: Perhaps the most significant advantage of selling your property as-is is the time saved. Traditional home sales can be lengthy processes involving multiple steps such as repairs, inspections, and negotiations. By selling as-is, you can expedite the sale, making it an attractive option for those who need to move quickly.
Minimal Hassle: Renovating and repairing a property can be stressful and time-consuming. From finding contractors to overseeing the work, it can be a challenging process. Selling as-is allows you to skip the hassle and paperwork involved in extensive home improvements.
Cost Savings: Undertaking significant renovations can be expensive. By selling your property as-is, you can avoid the financial burden of these costly projects, including materials, labor, and unexpected expenses that often arise during renovations.
Transparent Pricing: When selling as-is, you set the price based on the property's current condition. This transparency can attract buyers who prefer a straightforward transaction without the need for lengthy negotiations over repairs or updates.
Appeals to Investors: Properties sold as-is often attract real estate investors looking for opportunities to purchase homes below market value. Investors are typically more willing to accept properties in need of work, allowing you to tap into this buyer segment.
The Disadvantages of Selling Your Property As-Is
Lower Sale Price: The main criticism of selling property as-is is that it may sell for less than a renovated property. Buyers often expect a discount to compensate for the work and repairs they will need to undertake after the purchase. Therefore, if maximizing your sale price is a top priority, selling as-is might not be the best choice.
Limited Buyer Pool: Selling your property as-is can limit your potential buyer pool. Many homebuyers prefer move-in-ready homes and are hesitant to take on extensive repairs or renovations. This means you may have fewer interested buyers to choose from.
Disclosure Obligations: Depending on your location, you may still have legal obligations to disclose known defects or issues with the property, even when selling it as-is. Failing to do so can lead to legal complications down the road.
When to Consider Selling As-Is
Time Constraints: Traditional renovations can take weeks or months. When faced with a job relocation or other time-sensitive circumstances, selling your property as-is can be a lifeline. Similarly, if you require immediate access to funds for a financial emergency or invest in a new opportunity, selling as-is ensures a faster closing.
Financial Constraints: If you lack the financial resources to make necessary repairs or renovations, selling your property as-is becomes a practical choice. Renovations often come with unexpected costs and overruns. Selling as-is allows you to avoid taking on additional debt or depleting your savings.
Extensive Repairs Needed: Some properties may require substantial repairs and updates due to neglect or structural issues. Even if you have the financial ability and time to make these repairs, you may choose not to take on the burden of extensive renovations. In such cases, selling the property as-is may be the most viable option.
Real Estate Investors: Selling to an investor can lead to competitive offers, especially if the property's location or potential for improvement aligns with the investor's strategy/ These investors are typically well-equipped to handle the necessary work and may even prefer properties in as-is condition, as they present opportunities for potential profits.
When to Consider Renovations
Maximizing Profit: One of the most compelling reasons to invest in renovations is to maximize your sale price. Upgraded and move-in-ready homes often command higher offers from buyers who are willing to pay a premium for the convenience of not having to undertake repairs or improvements themselves.
Competitive Market: In some markets, there may be specific expectations regarding property conditions. Renovations may be necessary to meet these local norms and buyer preferences. In a seller's market with strong demand, making these improvements can attract more interested parties and potentially result in multiple offers.
Mitigating Inspection Issues: Addressing known issues through renovations can help prevent potential renegotiations after the buyer's inspection. Property in excellent condition is more likely to sail through the inspection process with minimal hiccups, leading to a smoother and less stressful transaction.
Personal Attachment: If you have a strong emotional attachment to your property and a desire to see it in its best possible condition, renovating can be a fulfilling choice. It allows you to leave a lasting positive impact on the property before it changes hands. For some homeowners, renovating their property is about preserving its legacy and history.
Conclusion
The decision to sell your property as-is or invest in renovations should align with your goals, financial situation, and timeline. Carefully weigh the advantages and disadvantages discussed and consider consulting with a cash buyer or a real estate professional to determine the most viable option for your specific circumstances.