WASHINGTON, D.C. – (RealEstateRama) — Mississippi real estate investor Ivan Spinner became the sixth real estate investor to plead guilty in connection with the ongoing investigation into bid rigging at public real estate foreclosure auctions in Mississippi, the Department of Justice announced.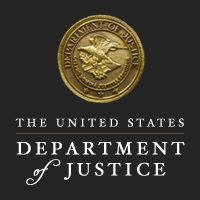 Felony charges against Spinner were filed on June 8, 2018, in the U.S. District Court for the Southern District of Mississippi. According to those charges, from at least as early as April 20, 2010, through at least as late as August 21, 2015, Ivan Spinner conspired with others not to bid against one another for selected public real estate foreclosure auctions in the Southern District of Mississippi. Co-conspirators made and received payoffs in exchange for their agreement not to bid.
"With today's guilty plea, the Antitrust Division continues to hold those individuals accountable who corrupt the competitive process for their own financial gain," said Makan Delrahim, Assistant Attorney General in charge of the Department of Justice's Antitrust Division. "The Division and its law enforcement partners remain committed to prosecuting bid rigging and restoring competition at these auctions in Mississippi and across the United States."
"Individuals who defraud our home foreclosure process harm us all," said United States Attorney Mike Hurst for the Southern District of Mississippi. "Our prosecutors and investigators should be commended for continuing to pursue those who violate our antitrust laws simply to enrich themselves."
"Today's guilty plea is another example that those who participate in bid rigging in Mississippi will be brought to justice," said Special Agent in Charge Christopher Freeze of the FBI in Mississippi. "Bid rigging is a serious offense which undermines the integrity of the public systems designed to protect our citizens. The FBI continues to participate with the Antitrust Division investigating allegations of fraudulent bidding during public auctions in our state."
The Department stated that the primary purpose of the conspiracy was to suppress and restrain competition in order to obtain selected real estate offered at public foreclosure auctions at non-competitive prices. When real estate properties are sold at these auctions, the proceeds are used to pay off the mortgage and other debt attached to the property, with any remaining proceeds paid to the homeowner. According to court documents, these conspirators paid and received money in connection with their agreement to suppress competition, which artificially lowered the price paid at auction for such homes.
A violation of the Sherman Act carries a maximum penalty of 10 years in prison and a $1 million fine for individuals. The maximum fine for a Sherman Act charge may be increased to twice the gain derived from the crime or twice the loss suffered by the victims of the crime if either amount is greater than the statutory maximum fine.
The investigation is being conducted by Antitrust Division attorneys in the Washington Criminal II Section and the FBI's Gulfport Resident Agency, with the assistance of the U.S. Attorney's Office for the Southern District of Mississippi. Anyone with information concerning bid rigging or fraud related to public real estate foreclosure auctions should contact Antitrust Division prosecutors in the Washington Criminal II Section at 202-598-4000, or visit https://www.justice.gov/atr/report-violations.