Tampa, FL – November 25, 2019 – RealEstateRama – Smith & Associates, the largest locally owned independent real estate brokerage in Tampa Bay, announced today its Smith Offer Optimizer to provide local homeowners multiple instant offers on their home with the push of a button.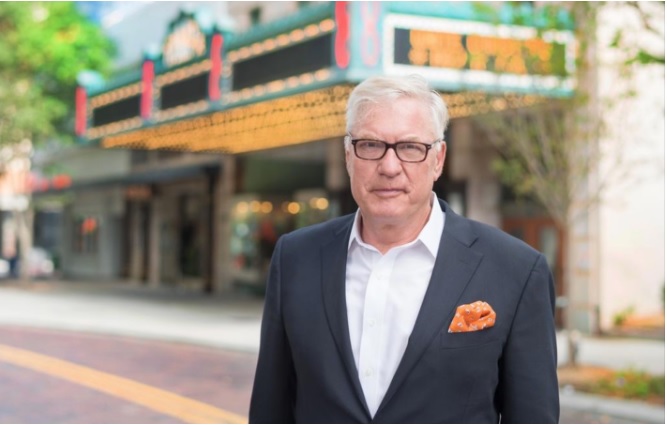 Smith Offer Optimizer allows homeowners throughout Greater Tampa Bay to easily compare iBuyer offers from Opendoor and Offerpad side-by-side before they decide to sell their home.
Sellers work with a local Smith & Associates agent who provides real estate expertise unmatched in the marketplace. Smith & Associates has more than 300 associates in six strategically located offices in the Tampa Bay Area, including Tampa (Bay to Bay, Westchase), St. Petersburg (Beach Drive, St. Pete), Largo (Beaches & North Pinellas) and Treasure Island (Treasure Island & Southern Beaches).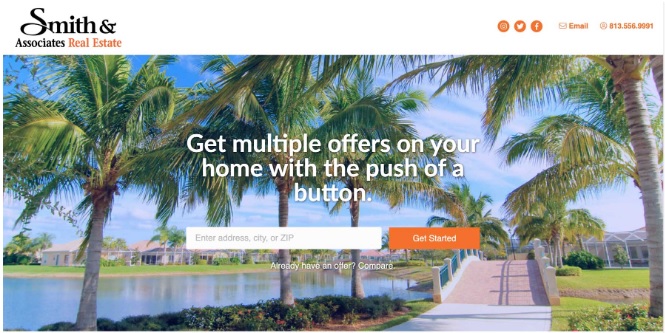 With a push of a button online, Smith & Associates is providing homeowners instant purchase offers from iBuyers Opendoor and Offerpad. These firms are called iBuyers because they offer to "instantly buy" homes.
Smith Offer Optimizer helps Bay Area homeowners make the best choice for their circumstances. By providing homeowners with the financial details including Price, Cost of Selling, and Estimated Net Proceeds, they can see the differences when selling their home on the open market or by accepting an iBuyer offer. As there's no obligation, homeowners can review their offers and also choose not to sell.
"When Bay Area homeowners are thinking about selling a home, they seek the deep knowledge only a trusted real estate agent can provide," said Bob Glaser, President & CEO of Smith & Associates.
Glaser notes that more sellers today are using a real estate agent than they did 20 years ago. Research shows that 90 percent of consumers today use an agent to sell their homes, 5 percent higher than 2014, and up 9 percent since 2001.
"Our team has earned its reputation for providing unparalleled service to our clients and we know homeowners today want to see what an iBuyer would offer. We provide them with the best of both worlds. Smith Offer Optimizer combined with the personal services provided by one of our associates help sellers make educated decisions," he added.
Smith & Associates is partnering with zavvie, creator of Offer Optimize Suite, now powering iBuyer platforms of top brokerages across America. Using online tools that provide current, reliable, and market-specific data, zavvie connects agents and their sellers with iBuyers, enabling homeowners to make informed decisions with the help of an experienced local real estate agent.
"Getting offers from iBuyers can now take just a push of a button, but even selling a home to an iBuyer is not instant," said Lane Hornung, CEO and Founder of zavvie. "That's where Smith & Associates helps," he added
"Sellers know they benefit from expertise of a local agent. Smith & Associates provide the local market knowledge and guidance that's irreplaceable. Having a professional advocate on your side when selling a home gives a seller a lot of comfort and confidence," Hornung said.
Learn more at smithandassociates.com.
About Smith & Associates Real Estate
Founded in 1969, Smith & Associates Real Estate is Tampa Bay's largest independent and locally-owned real estate brokerage, with a commitment to exceptional service and superior market knowledge. Deeply embedded in the community and comprised of six strategically located offices in the Tampa Bay area, 300 associates, an annual sales volume of $1.3 billion and over 2,600 transactions a year. Smith & Associates Real Estate is the number one luxury brokerage firm of $1M + residences with 14.4% of the market share and an average price of $1,701,408* (*average of luxury transactions as of December 31, 2018). The company completes a transaction every other day and is a nationally recognized leader in the Real Estate industry. For more information on Smith & Associates Real Estate, please visit smithandassociates.com.
About zavvie
zavvie is a technology company that connects agents and their clients with iBuyers.  zavvie's Offer Optimizer™ Suite bridges the gap for consumers who may not be aware of all their options for selling. Currently operating in iBuyer markets and rapidly expanding, zavvie gives top brokerages and agents all they need to thrive by serving their clients in today's evolving real estate landscape: easy to use tools, technology, training, marketing, and strategy. Discover more at zavvie.com.
zavvie Offer Optimizer™ received an Inman Innovator Award for Most Innovative Real Estate Technology, and the company is a graduate of the National Association of REALTORS® REach program. For brokerages interested in licensing Offer Optimizer™ technology, visit zavvie.com.
# # #
Media Contact:
Kevin Hawkins
206-866-1220