WASHINGTON, D.C. – (RealEstateRama) — Following is a statement from Abigail Ross Hopper, president and CEO of the Solar Energy Industries Association (SEIA), regarding the "Staff Report on Electric Markets and Reliability" released today by the Department of Energy (DOE):
"While we are still reviewing the specifics of this study, it's been proven time and again that a diversified electricity mix is good for the overall system and poses no threat to the reliability of our nation's grid. On the contrary, solar and other renewables provide significant cost savings, relieve pressure on our nation's infrastructure and improve the grid's overall performance.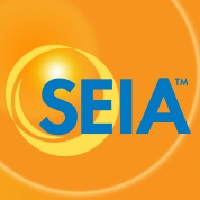 "We think it's essential that policymakers account for the many benefits solar energy offers and that they recognize that innovation is driving an accelerated move toward greater use of solar energy, which has the approval of 90 percent of all Americans. As an industry, we remain intently focused on providing affordable and reliable electricity to American families and look forward to working with Secretary Perry and his staff to ensure that our increasingly diverse grid continues to flourish.
"The U.S. solar industry employs 260,000 Americans and last year was the number one source of new electric generating capacity, now supplying enough electricity to power the equivalent of 8.7 million homes."
###
About SEIA®:
Celebrating its 43rd anniversary in 2017, the Solar Energy Industries Association® is the national trade association of the U.S. solar energy industry, which now employs more than 260,000 Americans. Through advocacy and education, SEIA® is building a strong solar industry to power America.  SEIA works with its 1,000 member companies to build jobs and diversity, champion the use of cost-competitive solar in America, remove market barriers and educate the public on the benefits of solar energy. Visit SEIA online at www.seia.org.
Media Contact:
Dan Whitten, SEIA Vice President of Communication, ">
, (202) 306-9970