WASHINGTON – (RealEstateRama) — Alliance to Save Energy President Kateri Callahan released the following statement Thursday in advance of the enactment of the Paris climate accord Friday: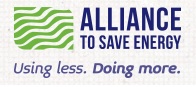 "Bringing together the world community around the threat of climate change is an incredible accomplishment. But we have to follow through with the agreement, and it starts with energy efficiency. You hear a lot about the costs of addressing climate change, but energy efficiency is an opportunity. We can save consumers money, drive innovation and create jobs with simple policies to encourage efficiency. The U.S. should lead the way, and Congress can start immediately by passing the strong energy efficiency provisions in the Senate energy bill slated to be taken up after the elections."
The Senate's energy legislation, S. 2012, passed 85-12 earlier this year and includes as its lead title an energy efficiency package based on the Portman-Shaheen efficiency bill that has maintained overwhelming bipartisan support in Congress for years. The Portman-Shaheen provisions – led by Alliance to Save Energy Honorary Board Members Rob Portman (R-Ohio) and Jeanne Shaheen (D-N.H.) – passed the Senate Energy and Natural Resources Committee with a 20-2 vote.
About the Alliance to Save Energy
Founded in 1977, the Alliance to Save Energy is the leading energy efficiency coalition in the nation – a nonprofit, bipartisan alliance of business, government, environmental and consumer leaders advocating for enhanced energy efficiency across all sectors of the economy. Our mission is to promote energy efficiency worldwide to achieve a healthier economy, a cleaner environment and energy security.
MEDIA CONTACTS
Ben Evans


(202) 530-2222