WASHINGTON, D.C. – (RealEstateRama) — Members of the Financial Services Housing and Insurance Subcommittee met on Thursday to discuss and hear expert testimony on the recently announced "covered agreement" reached between the United States and the European Union on insurance and reinsurance.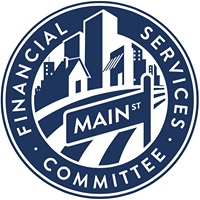 "I believe this committee should seriously consider improvements to international insurance negotiations more generally to enhance the role of state insurance regulators," said Subcommittee Chairman Sean Duffy (R-WI).
Key Takeaways from the Hearing:
The State-based system for insurance regulation in the United States has served American consumers well for more than 150 years and has fostered an open and competitive marketplace with a diversity of insurance products to the benefit of policyholders and consumers.
Protecting policyholders by regulating to ensure an insurer's ability to pay claims has been the hallmark of the successful United States system and should be the paramount objective of international insurance agreements.
Congress must exercise its oversight of international agreements, especially when they are finalized at the eleventh hour of an outgoing Administration.