When you've just been married or you're planning to get married, it's natural to think about buying a home. After all, real estate is a good investment. With a home you can build your wealth more securely for the future.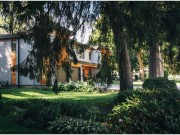 Maybe you have plans to get married and need to secure your first home so you have a place to move into after your honeymoon. Other first time homebuyers have rental leases that are soon to expire. While finding the first piece of residential property that you are to own and live in
BEDFORD, N.H. - July 7, 2011 - (RealEstateRama) -- Buying your first home is an important milestone, a thrilling adventure, and a serious financial commitment. Yet, the home buying process can also be extremely confusing and mysterious for a first-time...