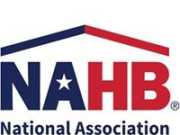 Nationwide housing starts rose 3 percent in February from an upwardly revised January reading to a seasonally adjusted annual rate of 1.288 million units, according to newly released data from the U.S. Department of Housing and Urban Development and the Commerce Department. Single-family production increased 6.5 percent to 872,000 units — its highest reading in nearly a decade — while multifamily starts fell 3.7 percent to 416,000 units.
SACRAMENTO, CA - January 25, 2012 - (RealEstateRama) -- California saw the third-lowest yearly housing permit total and the worst yearly total on record for single-family units in 2011, the California Building Industry Association announced today.
IRVINE, CA - January 24, 2012 - (RealEstateRama) -- Award-winning KTGY Group, Inc., Architecture and Planning, announced today the opening of Utah's newest living community, Terra Sol, a pioneering urban infill development near downtown Salt Lake City....