WASHINGTON, D.C. – September 8, 2016 – (RealEstateRama) — Over the last two weeks, the Public Justice Center and others in the PORT3* coalition have been negotiating with Sagamore Development to ensure that Baltimore City's proposed $660 million investment in the Port Covington development includes good jobs and affordable housing for Baltimore residents. We have insisted that the deal not hurt school funding, and that both the developer and the City be held to the highest standards of transparency and accountability.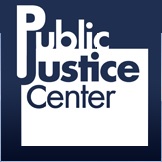 You can help drive the message home with a call or email to Council President Jack Young and Taxation, Finance and Economic Development Committee Chair Carl Stokes today.
Last Friday, Sagamore made their "best and final offer" to PORT3 and our partner coalitions:
Sagamore agreed to a nominal obligation to make 20% of its housing units affordable but it would be allowed to avoid the obligation by paying a small fee.
Sagamore refused to include more than 2% of the housing units it expects to construct for households earning 30% of area median income — the greatest housing need in Baltimore.
Sagamore's final offer made no mention of workplace standards, wages, or benefits related to the vast majority of the thousands of jobs that will be created by the development.
Sagamore's proposal would prohibit any worker from speaking out on their job conditions, exercising their rights to organize, and their rights to peacefully assemble.
This is not the kind of inclusive, economic development that will reduce segregation and economic exclusion. We need firm commitments to affordable housing, workforce development, public education as well as transparency and accountability to build a Baltimore that works for all. Read a letter of our concerns regarding Sagamore Development's final offer.
Please take a moment to ask Council President Jack Young and Taxation, Finance and Economic Development Committee Chair Carl Stokes to hold off on any vote on the Port Covington TIF until there are meaningful, enforceable mandates to create affordable housing and family-sustaining jobs for Baltimore City residents. Then, come out tonight to the final Committee workgroup on the TIF to show your support in person!
Thank you!
* PORT3 is the acronym for the coalition People Organized for Responsible Transformation, TIFs, and Taxpayer Subsidies.