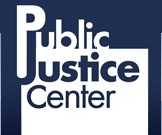 Four former employees of Homefix filed a collective- and class-action lawsuit on Wednesday, April 24, against the home remodeling company, the 18th largest in the nation, for unpaid wages and racial discrimination. They allege that that Homefix did not pay them minimum or overtime wages and sometimes did not pay them at all. They also allege that the company segregated them by race in the neighborhoods where they were assigned to work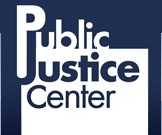 Baltimore City Council leaders, including President Bernard C. "Jack" Young and Housing Committee Chairman John Bullock, and Mayor Catherine Pugh have reached an historic agreement with the Baltimore Housing Roundtable and Housing for All Coalition to drastically increase the city's funding of affordable housing.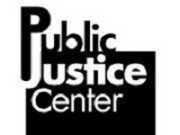 Baltimore City residents voted overwhelmingly to create the Affordable Housing Trust Fund in 2016. Since then, residents have advocated for the City to designate funding for the trust. With a steady funding source, the Trust will be able to provide resources so people can live in healthy, safe and affordable homes in sustainable and thriving communities. On Monday, April 16, the Public Justice Center will join other community leaders at a press conference to introduce the Fund the Trust Act.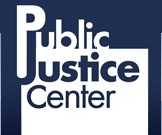 Renting out a home without a valid lead-paint inspection certificate is illegal. But landlords do it anyway. And when they go to Rent Court, judges are barred by statute from even considering this illegal conduct at trial. It's time for the courts to stop giving safe harbor to lawbreaking landlords - and to start ensuring fair hearings.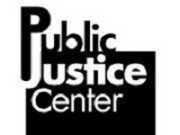 The House of Delegates is set to debate two important bills within the hour this morning that provide basic, consensus-based reforms to our dysfunctional Rent Court eviction process. Contact your Delegates NOW to vote YES on HB 832 and HB 852.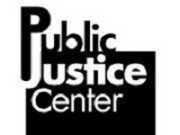 Hundreds had gathered at the War Memorial building in Baltimore on a rainy Saturday afternoon. One by one, people rose from the crowd to share why they were fighting to build a city that is United Not Blighted. They described landlords who fail to maintain homes. Frequent evictions. Redevelopment that prices out current residents.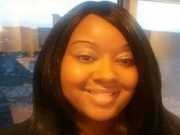 It's 8:45 on Wednesday morning. The lobby outside of the Baltimore City Rent Court is packed with tenants and landlords. Jamerra Cherry walks up to one of the tenants and asks if she can help. Soon a line has formed as tenants realize she's there for them. Jamerra is a volunteer who works with and is supervised by the Public Justice Center's Human Right to Housing Project. Once a week, she carves out time from her day job as a senior paralegal at Joseph, Greenwald & Laake to help Baltimore tenants navigate Rent Court.
Over the last two weeks, the Public Justice Center and others in the PORT3* coalition have been negotiating with Sagamore Development to ensure that Baltimore City's proposed $660 million investment in the Port Covington development includes good jobs and affordable housing for Baltimore residents. We have insisted that the deal not hurt school funding, and that both the developer and the City be held to the highest standards of transparency and accountability
The Baltimore Housing Roundtable today released the report Community + Land + Trust: Tools for Development Without Displacement. The report details how Baltimore's development policies have failed to create affordable housing and good paying jobs for low-income residents and offers an alternative vision that prioritizes human rights and human needs. The Public Justice Center is a member of the Roundtable.
We say farewell to Emily Ford, who will wrap up her year of service at the PJC on August 7. Emily served as a Housing Paralegal through Jesuit Volunteer Corps. She shares her reflections below. Thank you, Emily!
WASHINGTON, D.C. - April 10, 2014 - (RealEstateRama) --In the closing days of the 2014 session, the General Assembly enacted 4 bills to put Maryland on a path towards preventing, mitigating the effects of, and ending homelessness. The successful legislative package reflects in large part the recommendations of a Statewide Task Force on Housing and Supportive Services for Unaccompanied Homeless Youth (the "Task Force"), which the Public Justice Center helped to create and operate. A summary of its components follows