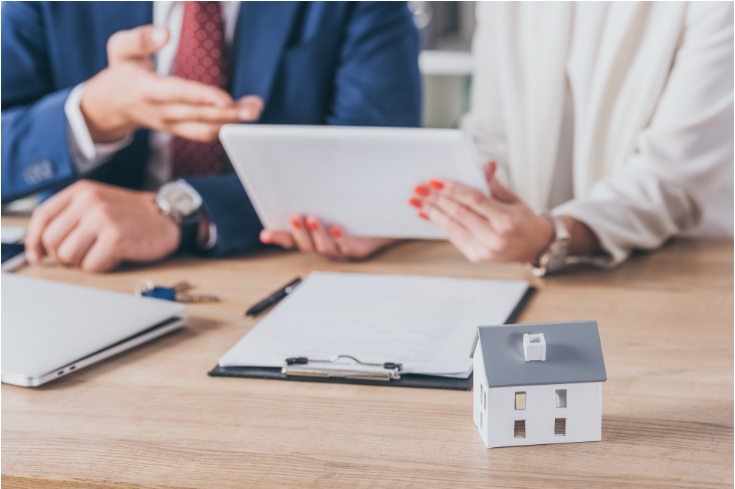 COVID-19 has completely changed the way we do business in every way.
In the early spring, the entire country was essentially shut down. Then, states started gradually reopening on their own timetables. Some places are reverting back to lockdown mode, but many states are almost fully operational.
Even with business moving gradually back to some sense of normalcy, we still see the effects of the pandemic on how we do things.
Real estate agents have seen some big shifts. There have been changes on the larger level, such as more people moving out of urban areas and to more spacious suburban homes. There have also been changes in how real estate agents conduct showings and implement social distancing.
Luckily, there are excellent apps and tech tools for real estate agents, which help things tremendously during this time.
The following are tips for realtors right now, related to not only technology but other factors impacting the real estate market.
Use Document-Sharing and Collaboration Tools
If you're working primarily from home as a real estate agent, you aren't alone. Working from home is something a lot of the country is continuing to do when possible.
You can still share information and documents with clients and other relevant parties easily thanks to technology, including document sharing platforms, collaborative apps, and more.
Some of the document-sharing and collaboration tools you should add to your arsenal include either Dropbox or Google Drive, as well as Slack so you can talk with members of your team. DocuSign or Dotloop are virtual tools that let you get signatures you need on important documents even if you aren't with your clients in-person.
Focus Your Attention on Virtual Tours and Events
Younger home buyers are relying primarily on online resources to buy homes now in particular, but it's not an altogether new trend.
Some people are buying homes without ever seeing them, and that's likely a trend that's going to continue to pick up steam.
This means that as a real estate agent if you want to stay ahead of trends you should work on improving your virtual tours and events.
Before you give a live virtual tour, get the home ready just as you would for an in-person showing.
You should go through the home and plan your tour ahead of time. Light the space well for the showing, and make sure it's clean and clutter-free.
If you want to keep your business growing during COVID-19, you can also think about having virtual events like webinars or workshops. You can promote your event and then you can continue building relationships and networking even when you aren't willing or able to do so in person or in the ways you did before the pandemic.
Some other virtual showing best practices include:
Practice on the basics. You want to think primarily about lighting and sound because these are the elements that are going to make a difference in video quality.
Keep your videos short if you're recording them to be viewed on-demand.
Give your on-demand videos captions so people can watch them without sound, which they commonly do.
What About Virtual Listing Presentations?
What if you're trying not to show a home yet, but instead you're trying to get the listing from the owners?
You may also need to leverage video technology during your presentation.
Before your virtual presentation or meeting, send over a quick guide to how your potential clients will log into your virtual meeting app. You want them to feel comfortable with the technology you're using and you want things to go smoothly because the owners may see it as a reflection of how you'll work to sell their home.
During your presentation, make the focus on how you'll differentiate yourself from other realtors in the specific environment we're in right now.
Something else you can do virtually in addition to showings and listing appointments is live streaming open houses.
Social Distancing
Finally, when you're working in-person, don't forget about social distancing for your own safety and that of your clients.
You can let people look at listings alone and then talk with them about their thoughts outside, rather than all of you being in an enclosed space.
If you are going to have an open house of sorts, you should rethink how you do them. You want to keep them very small and make sure all guidelines are followed.
If you're not following guidelines, clients may feel uncomfortable, and it could be problematic for your reputation.