MILL VALLEY, CALIF. — Trammell Crow Residential (TCR), a division of Dallas-based Crow Holdings, announced that the firm has hired Brad Mooney as Senior Project Manager for the company's $1 billion mixed-use, transit-oriented waterfront development located at the gateway to Alameda Point, in Alameda, California. Mooney was most recently the Project Director for Bayside Development's 1,679-unit redevelopment of the former Schlage Lock factory in San Francisco.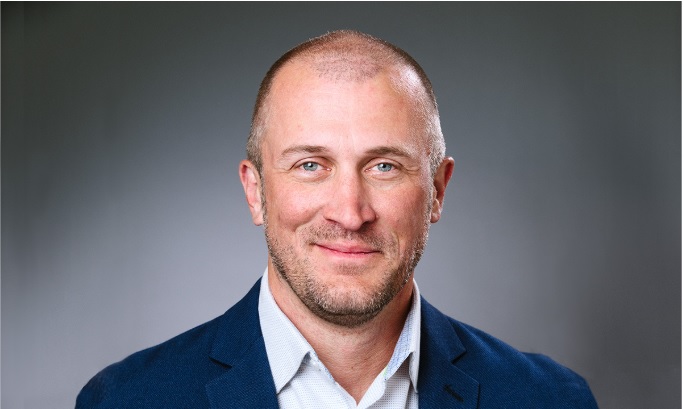 "Brad Mooney is a welcomed addition to our team as Senior Project Manager for this incredibly important project at Alameda Point," saidBruce Dorfman, Senior Managing Director of TCR's Northern California division. "Alameda Point Site A consists of 800 residential units, including 200 affordable units, up to 600,000 square feet of commercial/retail space, and a new ferry terminal and other public improvements. It is significant in both scale and impact on the region and given Brad's vast experience with large-scale projects, such as the Schlage Lock redevelopment in San Francisco, we appreciate having his expertise and knowledge guiding our development."
At Bayside Development in San Francisco, Mooney was a primary member of the development team that entitled more than 3,200 mixed-use residential units across multiple projects in southeastern neighborhoods of San Francisco. Prior to Bayside Development, Mooney had a noteworthy career as an innovative development and construction executive with broad expertise across multiple platforms including construction management, design, finance and entitlements. His success has been built upon the coordination of stakeholders throughdevelopment of strong, honest and reflexive relationships that span cultural divides and bring businesses together. Mooney has extensive field knowledge, which informs his project management by establishing realistic goals based on practical expectations supported by market research. He has a personal emphasis and commitment to green building principles, technology and continued education.
Mooney graduated from the University of Illinois with a bachelor's degree in Fine Art and a Master of Interdisciplinary Education from Virginia Commonwealth University. He has a Professional Certificate of Construction Management from the University of Washington.
About Trammell Crow Residential (TCR)
Trammell Crow Residential (TCR) is a national multi-family real estate developer with over 40 years' experience and a local presence in 12 key U.S. markets. Since 2012, TCR has developed, financed and asset managed more than $5 billion of multi-family communities totaling over 20,000 units, delivering amenity-rich communities in economically thriving locations nationwide. TCR and Crow Holdings Industrial (CHI) are the development divisions of Crow Holdings, a real estate investor, developer and owner with a global multi-asset investment platform and longstanding industry relationships built on trust, integrity and partnership. For more information, please visit www.TCR.com.
# # #