Ruling Deals New Setback to Proposed Dirty Tar Sands Project
SAN FRANCISCO — (RealEstateRama) — The U.S. Court of Appeals for the 9th Circuit today denied yet another attempt by TransCanada to begin construction on its proposed Keystone XL pipeline.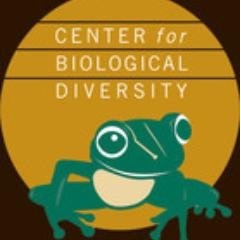 The court left in place a ruling by the U.S. District Court for the District of Montana that blocked construction on the controversial tar sands pipeline amid an ongoing legal challenge.
Late last year, the District Court ruled that the Trump administration violated bedrock environmental laws when approving a federal permit for the pipeline. The ruling blocked any construction while the government revises its environmental review.
TransCanada and the Trump administration appealed that decision in the 9th Circuit. Today's order leaves the injunction on construction in place while the court decides on the merits of the case.
TransCanada had argued that if the company could not begin construction by March 15, it would miss the 2019 construction season altogether. According to TransCanada, today's decision means the earliest TransCanada could start construction is 2020, if it ever starts at all.
"It's been over a decade since this dirty tar sands pipeline was proposed, and TransCanada just keeps doing the same thing and hoping for a different result," said Sierra Club Senior Attorney Doug Hayes. "Keystone XL would be a bad deal for the American people, and it's never been more obvious that it will never be built."
"The Keystone XL pipeline would be an absolute disaster for wildlife, water and our climate," said Jared Margolis, a senior attorney at the Center for Biological Diversity. "TransCanada won't be threatening communities and habitats with pollution for profit while regulators review this terrible climate-killing project."
"In court, facts matter. And those facts show that Keystone XL is a flawed project," said Jackie Prange, a senior attorney with the Natural Resources Defense Council. "The Ninth Circuit rightly rejected TransCanada's premature attempt to build this dirty pipeline."
"The Ninth Circuit made the right call in upholding the prohibition against most pre-construction activity by TransCanada. We do not need a foreign corporation disrupting Montana communities for a dangerous project whose permit has been deemed unlawful by federal courts," said Dena Hoff, farmer and member-leader of Northern Plains Resource Council. "If implemented, the Keystone XL pipeline would threaten the drinking water for tens of thousands of Montanans not to mention important water sources for many agricultural communities. TransCanada should be working to provide a complete and current Environmental Impact Statement rather than trying to force through a reckless project that does not currently meet legal standards."
"TransCanada keeps losing in the courts because facts matter," said Jane Kleeb, Bold Alliance president. "Farmers and ranchers will not turn over their land to a foreign corporation. It's way past time for TransCanada to pack it up and go home."
"Today's ruling is another important moment in our fight against the corporate polluters who have rushed to destroy our planet," said Marcie Keever, legal director at Friends of the Earth. "Environmental laws exist to protect people and our lands and waters. Today, the courts continued to show Trump and his corporate polluter friends that they cannot start work on this disastrous pipeline that would harm rural landowners, farmers, ecosystems and Native communities."
The Indigenous Environmental Network and North Coast Rivers Alliance also opposed TransCanada's motion.
The Center for Biological Diversity is a national, nonprofit conservation organization with more than 1.4 million members and online activists dedicated to the protection of endangered species and wild places.
Contact:
Jared Margolis, Center for Biological Diversity, (802) 310-4054,

Gabby Brown, Sierra Club, (914) 261-4626,

Margie Kelly, NRDC, (541) 222-9699,

Patrick Davis, Friends of the Earth, (202) 222-0744,

Dustin Ogdin, Northern Plains Resource Council, (406) 248-1154,

Mark Hefflinger, Bold Alliance, (323) 972-5192,