MARIETTA, GA., – (RealEstateRama) — UL Environment, a business division of UL (Underwriters Laboratories), and the International WELL Building Institute™ (IWBI™) today announced a new Memorandum of Understanding (MOU) between the two organizations in an effort to drive public awareness of, and increase global demand for, healthier buildings. The organizations will collaborate to limit exposure to harmful chemicals for occupants of buildings while promoting holistic approaches to designing, constructing and operating healthier buildings.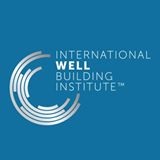 "IWBI is on the cutting edge of driving the healthy building movement globally, an issue that continues to grow in importance due to the increasing amount of time people spend indoors," said Alberto Uggetti, vice president and general manager, UL Environment. "The WELL Building Standard™ (WELL) certification program continues to grow and we are excited to work with IWBI to advance our shared goal of promoting human health and safety."
Concern about the health and safety of building occupants has increased in recent years. The U.S. Environmental Protection Agency (EPA) estimates that the average American spends almost 90 percent of their time indoors(1), and indoor air is typically anywhere from two to five times more polluted than outdoor air(2), and in some instances it can be much more. According to the EPA, eliminating the source of emissions and indoor air pollution is the most effective way to improve indoor air quality(3).
"UL Environment is a leading voice on the science of indoor air quality and has developed programs that help reduce exposure to harmful chemicals," said IWBI Founder Paul Scialla. "By combining UL's expertise in reducing emissions from building materials and furniture with our efforts to drive holistic healthy building practices, together we can increase the rate of adoption for these practices globally."
This collaboration between UL Environment and IWBI will utilize programs that reduce exposure to harmful chemicals and promote strategies that improve indoor air quality and the health and well-being of building occupants. In particular, to meet the WELL Building Standard requirements around reduction of volatile organic compounds (VOC), IWBI has approved GREENGUARD Gold Certification as an equivalent label for Feature 04. GREENGUARD Gold Certification provides one of several options for projects to meet Feature 04 and streamline reporting requirements for low-emitting products. IWBI and UL Environment will also work together to leverage UL's global network to increase the awareness and uptake of the WELL Building Standard.
About the International WELL Building Institute™
The International WELL Building Institute (IWBI) is a public benefit corporation whose mission is to improve human health and well-being through the built environment. Public benefit corporations like IWBI are an emerging U.S. structure for corporations committed to balancing public benefits with profitability – harnessing the power of private capital for greater good. IWBI administers the WELL Building Standard (WELL) – a performance-based system for measuring, certifying, and monitoring features of buildings that impact the health and well-being of the people who live, work, and learn in them. Fulfilling the vision of IWBI Founder Paul Scialla, IWBI has a pioneering altruistic capitalism model that will address social responsibility and demonstrate a sustainable model for philanthropy. IWBI has committed to direct 51 percent of net profits, after taxes, generated by registration fees, certification fees, and recertification fees received from real estate projects applying for WELL Certification toward charitable contributions and impact investment focused on health, wellness, and the built environment. IWBI was established by Delos in 2013 pursuant to a Clinton Global Initiative commitment to improve the way people live by developing spaces that enhance occupant health and quality of life by sharing the WELL Building Standard globally. WELLcertified.com
About UL
UL is a premier global independent safety science company that has championed progress for more than 120 years. Its nearly 11,000 professionals are guided by the UL mission to promote safe working and living environments for all people. UL uses research and standards to continually advance and meet ever-evolving safety needs. We partner with businesses, manufacturers, trade associations and international regulatory authorities to bring solutions to a more complex global supply chain. For more information about our certification, verification, validation, testing, inspection, advisory and education services, visit http://www.UL.com.
# # #
1 https://www.epa.gov/indoor-air-quality-iaq/inside-story-guide-indoor-air…
2 EPA's Office of Research and Development's "Total Exposure Assessment Methodology (TEAM) Study" (Volumes I through IV, completed in 1985)
3 https://www.epa.gov/indoor-air-quality-iaq/improving-indoor-air-quality
Press Contacts:
UL Environment
Sarah Partridge
(404)-277-9118

IWBI
Callie Stanton


646.654.3438