FY 2016 Rural Development Progress Report Released
WASHINGTON, Dec. 28, 2016 – (RealEstateRama) — Agriculture Secretary Tom Vilsack today released the final year-end report of the Obama administration's results creating jobs and investing in rural communities nationwide.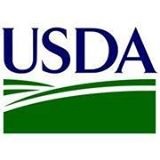 "USDA Rural Development has measurably improved the lives and livelihoods for millions of rural Americans – and their future looks much brighter today than when President Obama took office," Vilsack said. "The results highlighted in this report demonstrate how long-term government investment and effective partnerships with public and private institutions are central to rural America's continued progress."
USDA Rural Development's 2016 Progress Report provides an overview of activities in 2016 that resulted in record investments in rural America. Vilsack notes in the report that key economic indicators continue to show that rural America is rebounding.
Rural unemployment dropped below 6 percent in 2015 for the first time since 2007, and rural poverty rates have fallen, according to data from the Bureau of Labor Statistics. Median household incomes in rural areas increased by 3.4 percent in 2015, and rural populations have stabilized and in some areas are beginning to grow.
The report includes success stories from every state illustrating the many ways USDA helps create jobs, make infrastructure improvements and boost economic development. It also highlights the success of some of the Obama administration's and Vilsack's place-based initiatives, such as Promise Zones and StrikeForce for Rural Growth and Opportunity. These efforts help reduce poverty, and support investments in education, community services and capacity building to jump-start and sustain economic development.
Here is a quick snapshot of some of USDA's accomplishments since 2009:
Helped 1.2 million rural Americans buy, refinance or repair their homes.
Financed safe, affordable rental housing for hundreds of thousands of seniors, people with disabilities, farmworkers and low-income rural families.
Provided high-speed broadband access to 6 million rural Americans.
Invested $12 billion in more than 10,500 essential community projects such as schools, hospitals, public safety facilities and community centers.
Provided loans or grants to more than 122,000 rural businesses, supporting more than 791,000 jobs.
Provided $13.9 billion for 5,825 water and wastewater projects, providing safe water to 19.5 million rural residents.
Under the leadership of Vilsack, Rural Development and other agencies, USDA responded to the heroin and prescription opioid crisis in 2016 by making transitional housing available to rural Americans in recovery. Rural Development funded telemedicine projects to improve access to treatment in remote areas, and supported health care facilities, including mental health care centers.
"Examples abound throughout the 2016 Progress Report that clearly demonstrate USDA Rural Development has been a leader in providing needed investments to address rural America's economic challenges," said Rural Development Under Secretary Lisa Mensah. "From housing to renewable energy, essential community facilities to high-speed broadband, water systems to electric lines with smart grid technology, Rural Development is helping to prepare rural America for the 21st century economy."
Rural Development unveiled a Community Facilities Relending Program in 2016 to complement its work in the StrikeForce and Promise Zones initiatives. The agency is partnering with community-based financial organizations, private-sector banks and philanthropic organizations to make more than $400 million available for investments in rural areas that for decades have struggled to overcome persistent poverty. Long-term, low-interest financing provided through the program is expected to unlock rural communities' economic potential.
While 2016 signals the end of the Obama administration and the heightened focus on the importance and enormous potential of rural communities, it by no means signals an end to the work USDA will continue to do to keep the progress going.
Since 2009, USDA Rural Development (@USDARD
) has helped more than 1.2 million rural residents buy homes; funded more than 10,500 community facilities such as schools, public safety and health care facilities; and invested more than $14 billion to support more than 122,000 rural businesses. USDA also invested $38.6 billion in 1,057 electric projects that have financed more than 198,000 miles of transmission and distribution lines serving 4.6 million rural residents; and helped bring high-speed Internet access to nearly 6 million rural residents and businesses. For more information, visitwww.usda.gov/results.
#
USDA is an equal opportunity provider, employer and lender.
Contact:
Weldon Freeman (202) 690-1384