Ulta Joins T.J.Maxx, HomeGoods, ALDI and Two New Tenants
MONROVIA, Calif. – (RealEstateRama) — Warner Pacific Properties, a real estate investment and development company, announced today the opening of Ulta Beauty at Monrovia Landing shopping center at 729 E. Huntington Drive (Historic Route 66) and S. Shamrock Avenue, in the City of Monrovia, California. The new store will celebrate its grand opening on Friday, September 14th, at 9:45 a.m. Ulta Beauty will join T.J.Maxx, HomeGoods, ALDI, O'Reilly Auto Parts and two new tenants.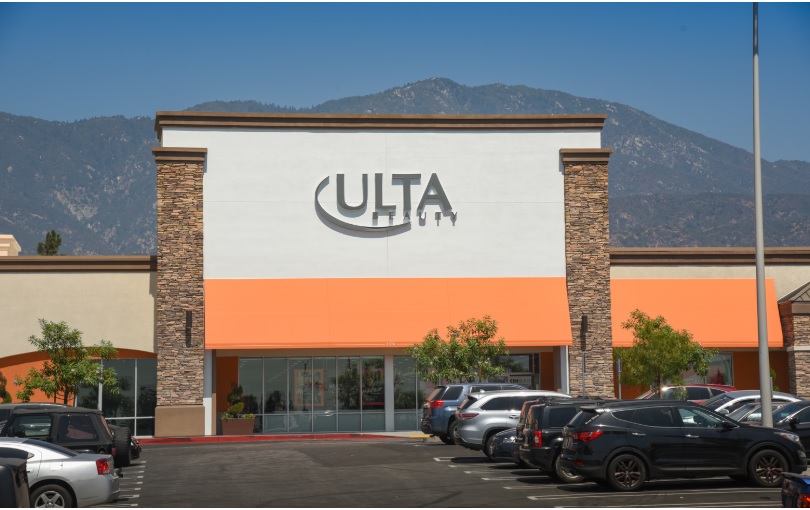 Ulta Beauty is the largest beauty retailer in the U.S. and the premier beauty destination for cosmetics, fragrance, skin care products, hair care products and salon services. Ulta Beauty offers more than 20,000 products from over 500 well-established and emerging beauty brands across all categories and price points, including Ulta Beauty's own private label. Ulta Beauty also offers a full-service salon in every store featuring hair, skin and brow services.
"We're thrilled to welcome Ulta Beauty to Monrovia Landing," said Michael Odell, principal and co-founder of Warner Pacific Properties. "We have also signed two new tenants, Kids Empire and Tapioca Express, which brings the occupancy to 100 percent with long-term quality tenants that provide the best-possible synergy for this completely renovated and repositioned center."
Odell continues, "We are very proud to deliver to the community a new center that offers them the shopping experience that they deserve."
Kids Empire, which was developed in Southern California, will open a 10,500-square-foot facility at Monrovia Landing. Kids Empire provides a safe, high-quality place for the children to play, explore, and expend energy in a way that is fun for the whole family. There is a café that provides an area where adults can relax and enjoy food and drinks with friends and family. Kids Empire is expected to open by the end of January 2019.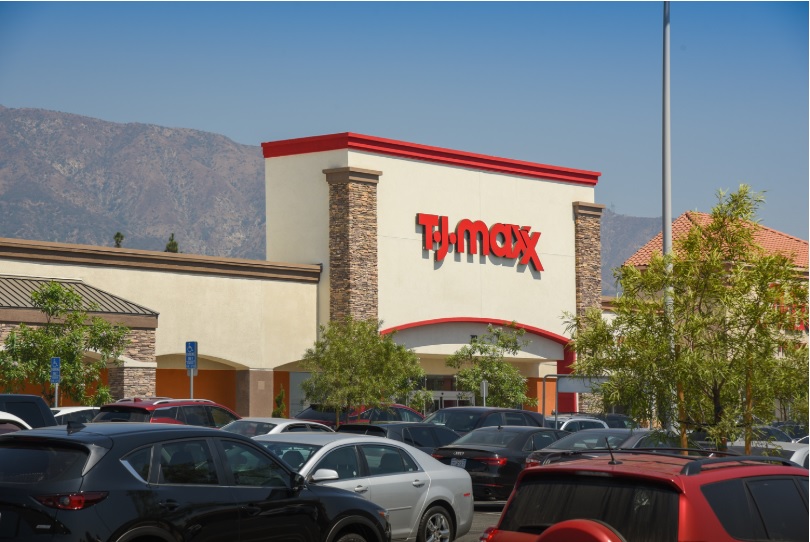 Tapioca Express, a South El Monte, California-based Taiwanese-American fast-food franchise chain specializing in bubble tea, coffee, a variety of fruit juices, yoghurt, smoothies and slushes, and small meals, sandwiches and light snacks. Tapioca Express is expected to open its 1,200-square-foot restaurant at Monrovia Landing in November.
"Adding Kids Empire and Tapioca express, Monrovia Landing is 100 percent leased to category-leading, value-focused and necessity/grocery retailers providing a bulwark against internet competition," said Philip Voorhees, executive vice president, CBRE National Retail Partners – West. "In fact, T.J.Maxx, HomeGoods, ALDI, O'Reilly Auto Parts and Ulta Beauty account for 80 percent of the total leasable area in the project, and at one of the most visible, high traffic locations in this trade area."
Warner Pacific Properties originally acquired the property in February 2016, and at the time of the acquisition, the 98,000-square-foot neighborhood retail center consisted of a vacated Albertsons grocery store building and an O'Reilly Auto Parts store and was shadow anchored by Michaels (not included in the sale). Monrovia Landing is part of a larger retail development referred to as the Shamrock Center, which includes a 24-Hour Fitness, Yoshinoya and Taco Bell.
About Warner Pacific Properties
Warner Pacific Properties is exclusively engaged in commercial real estate investment and development, and specializes in the acquisition and repositioning of commercial buildings and developing vacant land. In addition to its relationship with ALDI, Warner Pacific Properties has worked with many other national retailers including Advance Auto Parts, Home Depot, McDonald's, Olive Garden and Walgreens across the U.S. See www.warnerpacificproperties.com.
# # #
Anne Monaghan
MONAGHAN COMMUNICATIONS, INC.


830.997.0963