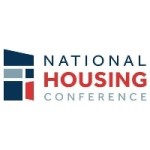 WASHINGTON – (RealEstateRama) – The National Housing Conference (NHC), the nation's oldest, affordable housing coalition, announced that, Kimani Little of Federal Home Loan Bank of New York and Connie Wright of Wells Fargo has joined NHC's Board of Governors.
Both Wright and Little bring a passion for NHC's work and a breadth of knowledge and expertise, having combined over 50 years of experience in banking and housing.
"Kimani Little and Connie Wright bring a wealth of knowledge and a deep commitment to affordable housing and the mission of the National Housing Conference, said David M. Dworkin, NHC president and CEO.
"I am humbled and honored at the opportunity to join the NHC Board of Governors. My parents, a real estate broker and an affordable housing advocate, taught me that safe, decent, and affordable housing is instrumental in supporting families and building communities," said Little, vice president of government relations. "In this new role with the NHC Board, I draw inspiration from this sentiment attributed to Mother Teresa: 'You can do what I cannot do. I can do what you cannot do. Together we can do great things.'"
"We are very pleased to welcome Kimani and Connie to the NHC Board of Governors," said Linda Mandolini, NHC Board Chair and president of Eden Housing. "Their skills and experience are an asset that will contribute to NHC's future growth and effectiveness."
"It's a great honor to join NHC's Board of Governors. I believe strongly in leveraging financial support with human capital. Serving on this board to help NHC to execute against Wells Fargo's new strategic direction provides us with great opportunity to accomplish that goal," said Connie Wright, senior vice president of Wells Fargo Philanthropy Team.
The National Housing Conference has been defending our American Home since 1931. #OurAmericanHome @natlhousingconf
About NHC: The National Housing Conference has been defending the American Home since 1931. We believe everyone in America should have equal opportunity to live in a quality, affordable home in a thriving community. NHC convenes and collaborates with our diverse membership and the broader housing and community development sectors to advance our policy, research and communications initiatives to effect positive change at the federal, state and local levels. Politically diverse and nonpartisan, NHC is a 501(c)3 nonprofit organization.
###
CONTACT:
Antoinette Sykes