WASHINGTON, D.C. – (RealEstateRama) — Every January, EPA promotes National Radon Action Month, but EPA's efforts to protect the public from radon don't begin or end with the month of January. People need to be aware of the risks from exposure to radon and take action to protect themselves and their families.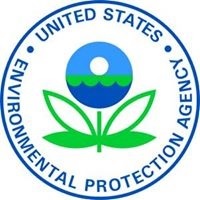 Radon is a colorless and odorless radioactive gas that is formed by the breakdown of naturally-occurring uranium deposits in soil.  Depending upon a number of factors, radon may accumulate to unsafe levels indoors.
Radon exposure may pose a risk during the entire year, but it's during the cold winter months when our houses are shut tight to retain heat that radon is most likely to accumulate. Instances of high levels of radon have been observed in all six New England states.
Elevated levels of radon in your home increases your family's risk of developing lung cancer. In fact, radon is the leading cause of lung cancer after smoking in the US. The EPA estimates that around 21,000 people die each year from radon-induced lung cancer.
Testing your home is the first step toward protecting your family from the risks of radon.  It is easy and inexpensive. The best time to test your home for radon is during the winter months when windows are closed.
In the event radon concentrations exceed EPA's action level, fixing the problem is straightforward and costs about as much as most common home repairs.
Visit EPA's website www.epa.gov/radon where you can learn more about testing for radon, mitigation guidance, and radon resistant new construction techniques.
Remember: Radon is a problem that you can do something about. Test your home for radon. It's a simple step to providing peace of mind and a healthy indoor environment for your family.
By:          Alexandra Dunn, Regional Administrator
U.S. Environmental Protection Agency, New England Region
Contact Information:
David Deegan (
)