WASHINGTON, D.C. – (RealEstateRama) — Apartment market conditions continued to soften according to results from the January National Multifamily Housing Council's (NMHC) Quarterly Survey of Apartment Market Conditions. The Market Tightness (36), Sales Volume (40) and Debt Financing (38) Indexes landed below the breakeven level of 50, while the Equity Financing Index increased to 58. In addition, the survey found that half of respondents expect green financing to increase in 2018.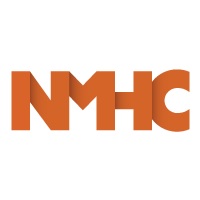 "The latest survey results underscored the prevailing view at our recent Apartment Strategies Conference that we are late in the current cycle," said NMHC Chief Economist Mark Obrinsky. "While some seasonality comes into play, the Market Tightness Index was a little below its long-term January average, indicating market conditions are slightly weaker than normal. Demand for apartments overall remains strong and equity capital still looks favorably on the apartment sector. However, many owners are satisfied with their holdings and more inclined to stand pat."
The Market Tightness Index decreased one point to 36 – the ninth consecutive quarter of declining conditions. Just 14 percent reported tighter conditions compared to the previous three months, compared to 42 percent of senior executives who reported looser conditions.
The Sales Volume Index declined from 45 to 40. Nearly one in five (19 percent) indicated higher sales volume, whereas 38 percent reported declining sales volume over the previous quarter.
The Equity Financing Index remained increased from 46 to 58, reversing an eight-quarter decline of market conditions. Twenty-seven percent of respondents reported equity financing was more available over the previous three months, with just 11 percent reporting looser conditions.
The Debt Financing Index declined from 51 to 38, with over a third (36 percent) of respondents reported worse conditions for debt compared to the three months prior. Eleven percent indicated that conditions were more favorable.
Half of respondents expect green financing to increase in 2018 (excluding the 29 percent of respondents who reported "don't know"). Almost one-third (31 percent) expect volumes to be flat compared to 2017, while almost one-fifth (19 percent) expect more difficulty obtaining financing.
About the Survey:
The January 2018 Quarterly Survey of Apartment Market Conditions was conducted January 16 to 23, 2018; 144 CEOs and other senior executives of apartment-related firms nationwide responded.
View the full data online at nmhc.org/Research-Insight/NMHC-Quarterly-Survey-of-Apartment-Conditions-January-2018
Staff Resource
Jim