Drinking Water System NOT Impacted
Laurel, Md. – September 28, 2018 – (RealEstateRama) — WSSC experienced a wastewater spill of approximately 22,200 gallons at its Piscataway Water Resource Recovery Facility on Farmington Road in Accokeek. The spill started at 7:23 a.m. today and ended 20 minutes later at 7:43 a.m.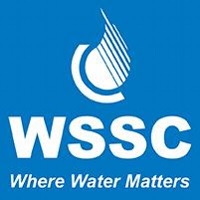 It is important to note that WSSC's water and wastewater systems are separate. This spill is NOT affecting WSSC's drinking water.
An onsite pipe carrying wastewater became clogged with debris, causing the spill. It was contained to the plant grounds and immediately cleaned up. The clogged pipe was cleared and flushed. Four signs were posted outside the plant grounds as a precaution.
WSSC has made appropriate notifications to the Maryland Department of the Environment and the Prince George's County Health Department.
WSSC is committed to protecting the health of the public and the environment. With more than 5,500 miles of sewer mains throughout its service area, WSSC appreciates notifications from citizens if a sewer overflow or water main break is suspected. Citizens can call WSSC's 24-hour Emergency Call Center at 301-206-4002 to report water or sewer emergencies in Prince George's or Montgomery counties. Customers can also report emergencies via email at ">
 and those customers who have smart phones can report emergencies using the WSSC Mobile App.
For 100 years, WSSC has proudly served the citizens of Prince George's and Montgomery counties – providing drinking water that has always met strict Safe Drinking Water Act standards and protecting the environment through vital water resource recovery services. Our vision is to be THE world-class water utility, where excellent products and services are always on tap.
Contact
Lyn Riggins


301.206.4002