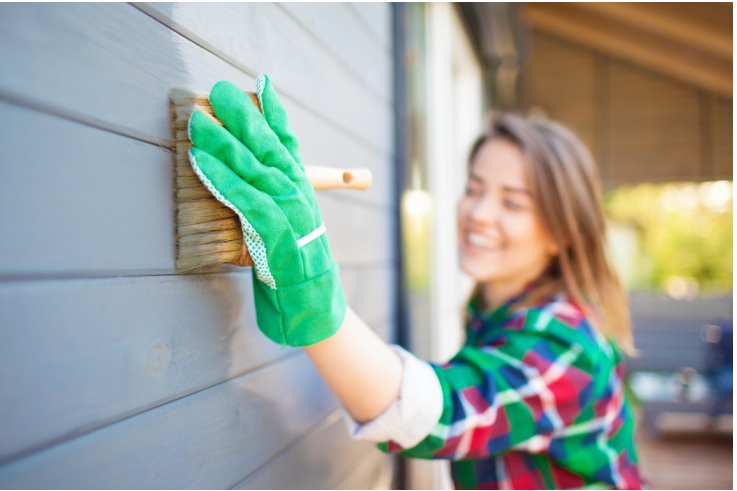 Are you trying to sell your house but want it to have more value than when you bought it? Here are home repairs to make in order to increase its value.
Preparing your home to sell can be an overwhelming process. There are many tasks to complete before you sell your home, such as cleaning, decluttering, adding curb appeal, staging, and hiring a professional photographer.
Exterior renovations Calgary
Nothing quite sets the tone for a home like an exterior renovation. he curb appeal of a home can leave a lasting impression!
With all the items on your to-do list, making major repairs and changes to your home can seem like an unnecessary expense and use of your time. However, selling a home in poor condition can result in lower offers, your house staying on the market for longer, and even a failure to sell. While you don't have to make every repair in your home, there are a few that can increase your home value and bring in higher offers.
If you are selling your home and are wondering what home repairs to make, here are several to get you started.
Roof
Repairing or replacing your roof can increase your home's resale value.
A damaged roof can result in mold and mildew in your home, structural problems, and countless other types of issues. Damage on the roof can also affect the home's insurability and the buyer's ability to secure financing. Make sure your roof is in good shape and use only the best materials, such as the materials from Roof Trusses Manufacturers.
Kitchen
Your kitchen is one of the main selling points of your home so making sure it's in great shape is essential. You don't need to complete a full kitchen remodel but replacing your old appliances with new, energy-efficient ones, replacing kitchen cabinets that are old and worn, and completing any repairs that need to be made can do wonders for the overall look of the space. A slight kitchen refresh can help you sell your home faster.
Structural Integrity
If your seller's home inspection reveals any structural damage, it's best to take care of it right away. Not only is structural damage a serious problem, but it's also sure to come up in the buyer's home inspection, causing delays in getting an offer or resulting in a lowball offer. Take care of any indoor and outdoor repairs that are necessary to restore the structural integrity of your home.
Plumbing
Even a small plumbing problem can become a major expense if it's not repaired right away. Major plumbing problems are going to make any potential buyer wary of purchasing a home that needs extensive work done to be functional. Have the plumbing checked out, find the sources of leaks, and repair any problems you find before listing your home.
These Are the Best Home Repairs to Make Before You Sell Your House
The most important home repairs to make are the ones that matter most to the buyer.
Bathrooms and kitchens sell homes so taking care of repairs in those areas will help you sell your home faster. Making repairs to your roof and painting the exterior will add to your curb appeal and give buyers a good first impression of your home. Most importantly, taking care of any plumbing, flooring, and structural problems will assure buyers the home is well taken care of and is safe for their family.
Ultimately, making these repairs may be an added expense but it's one you will likely make up when you successfully sell your home.
Don't forget to bookmark our site and never miss a post.