Winter is approaching, and if you live in cold country, you might be reconsidering your geographic location.  Or maybe you live in the sunny states and find yourself pining away for a winter wonderland.  Perhaps you're thinking of moving for a better job or being near the grandkids.  Whatever your reason for relocating, one thing is sure, the time will come when you have to list your house.  So, if you want to get the most views and the best bids on your home, read on for five things you should do before putting your home on the market.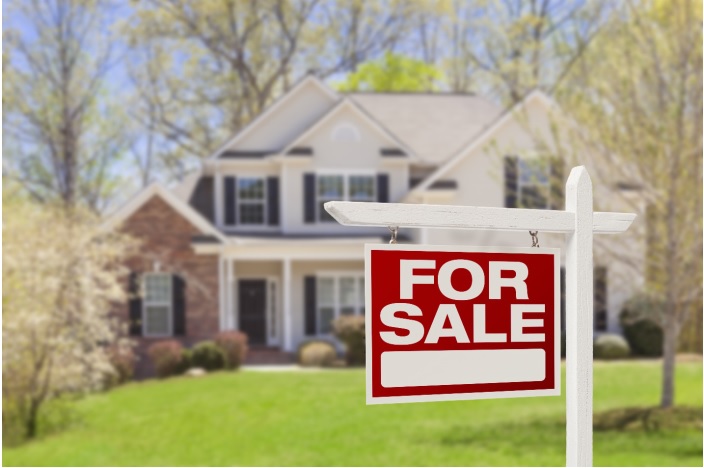 Spruce Up the Exterior
The first thing any potential buyer will see is the exterior of your house.  You only make one first impression, so you'll want to step outside and give your home a good look.  Examine your lawn, landscaping, paint job, stucco work, window surrounds, and roofing.  Here are some quick tips to make sure the exterior of your house is the best it can be.
Lawn: Be sure your yard is thick and freshly mowed.  No one likes walking up to patchy grass or overgrown hedges.  Think of your front yard as an oversized welcome mat.  You want it to be something that produces a smile instead of a frown.
Landscaping: Are there trees that need pruning?  Plants that need care?  Any fountains or seating areas in need of an update?  Give these external areas a careful look and spruce them up if necessary.
Paint: If the paint on the exterior of your house is dirty, take a power sprayer and give it a good wash.  You may not need to repaint your entire home, but dirty paint makes the exterior look old and worn and lowers the perceived price value.
Roofing: If your roof has any leaks, missing tiles, or is bowing at all, you might need to consider fixing or re-roofing altogether.  Homebuyers will already be making a mental list of things they need to fix; a roof should not be one of them.  If potential buyers enter a bid knowing they'll need to reroof in the next few years, they'll often take that cost out of your asking price.
Spruce Up the Interior
When potential buyers come for an open house or look at pictures of your house online, they want to see a place they can call home.  That means the interior of your house should be tidied up.  Here are some common ways to make sure your house is visitor worthy.
Walls: If needed, give interior walls a fresh coat of paint.  Not only will this make your house look newer, but it will also increase overall perceived value in visitors' minds.
Carpets, Cabinets, and Closets: These are areas that go overlooked.  Be sure to deep clean so the carpet can be crawled on, cabinets can be opened, and closets are ready for examination.
Kitchen: This is a great place to consider upgrades.  Are your cabinets painted?  How are your counters holding up?  A worthy investment that produces top returns is the installation of marble countertops.  Marble countertops come in a variety of price ranges, making this project doable even if you're on a tight budget.  The return value for a stylish and updated kitchen with new natural stone countertops is high when it comes to listing your house, according to Marble.  The kitchen is a crucial room to show.  Installing marble countertops adds an impressive "wow" value many homebuyers want to see.
Get an Inspection
You may have been living in your house for a while and see no electrical or plumbing issues, but it's always wise to have a professional inspection before you list.
Electric: At a minimum, have them check your breaker, electric meter, any appliances you installed such as ceiling fans, and extra lighting.
Plumbing: Have a plumber do a thorough inspection of all piping to ensure no leakage, rust buildup, or signs of wear.
Staging
Staging your house means you're getting your home ready to show.
Furniture:  Make sure furniture is neat, updated, and functional.
Declutter: Ensure interested buyers can easily walk from one room to another without stepping on toys or personal items.
Room Appeal: Emphasize the best parts of your house.  Now would be the time to show off those marble countertops in your kitchen.  A well-placed plant or piece of décor that color matches your marble is what you'll want here.
Consult with a Real Estate Agent
To get the best real estate agent, be sure to interview several who are familiar with houses in your area.  Ask for their sell rate and check past performance numbers or reviews online.  Finally, ask for their checklist for a ready-to-list home.  By following the five tips listed here, in addition to theirs, your house will be in the best possible position to get sold.