About 5.34 million existing homes and another 667,000 new homes sold in 2018. Many of these properties sold with the assistance of real estate attorneys.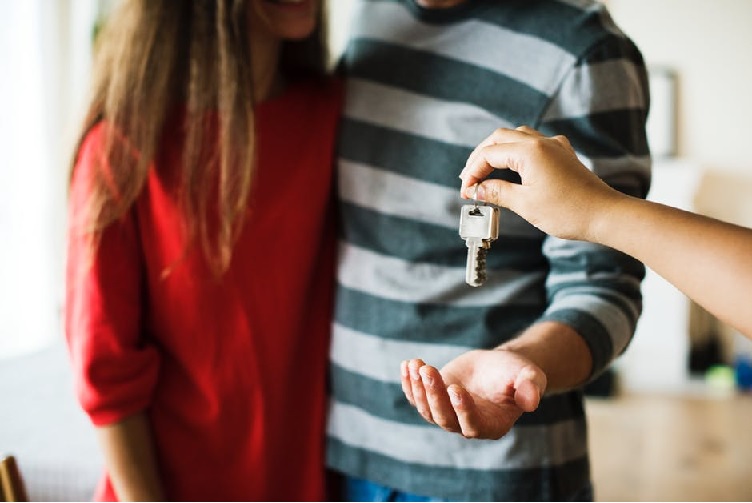 Are you planning on buying or selling real estate? Then you'll need a real estate attorney. In some states, having one will keep you in compliance with the law. For others, an attorney can look out for your best interests when things get complicated.
Keep reading to learn how a real estate attorney can help you with your next sale or purchase.
The State Requires It
Some states require you have a real estate attorney to complete the transaction. If you plan to buy or sell property in any of the below states, then you are required to hire a real estate attorney.
Alabama
Connecticut
Delaware
District of Columbia
Florida
Georgia
Kansas
Kentucky, Maine
Maryland
Massachusetts
Mississippi
New Hampshire
New Jersey
New York
North Dakota
Pennsylvania
Rhode Island
South Carolina
Vermont
Virginia
West Virginia
Since the real estate attorney will need to be present at the closing, your real estate agent will take care of this for you.
It's Commercial Property
Commercial real estate transactions tend to be significantly more complicated than residential real estate. The property parcels are larger, there is more risk, and the terms are more complicated. There's also a lot more money involved in the transaction.
For most people, they aren't involved in commercial real estate transactions on a regular basis. Because of this, they won't know what to look out for in the contract for sale. An attorney can review the contract to ensure all of the necessary terms are included, and adverse conditions are excluded.
If you do deal with commercial real estate regularly, you may be more familiar with the process, but it still helps to have an expert review the agreement.
Your real estate attorney will advise you on the many factors that aren't a concern when you're contracting for residential real estate. These include zoning issues, liens, easements, environmental complications, structural conditions, rents, and legal description accuracy.
The Property Is Going Through Probate
If the real estate you wish to buy or sell is a part of an estate going through probate, then you need an attorney. There are specific procedures and rules for how and when the property can get sold.
For instance, if the property was set up to transfer ownership directly, then it may just be a matter of confirming who the new owner is. If the property transferred into a trust, then you'll need the approval of the trustee before the sale can be completed.
Then there's a property that transfers through a will. In this case, the court will need to validate the will and transfer before the sale can take place.
If the deceased had creditors or a mortgage on the property, then it may get sold to satisfy those debts. In this case, if you're the person set to inherit the property, you may never get the chance to take ownership to sell it.
If you're the potential buyer in this situation, you may find increased competition as the property will go through an auction process dictated by the court.
The Agreement Gets Complicated
If the purchase agreement is simple, then you may not need a lawyer. But if the terms become complicated, it can be smart to have an attorney review them before you sign the contract.
This most often arises when there are complications with some element of the property or agreement. There could be discrepancies with the title, disclosures, or taxes.
Or perhaps there are previous land agreements that encumber the property. These are typically land, surface, or air rights. These are agreements that don't transfer ownership of the property but give a third party right to some element or action pertaining to the property.
There Is Litigation or a Dispute
Your real estate transaction may start simple with everyone in agreement. But then as time goes on, discrepancies arise and all of a sudden, the parties are in litigation with each other.
These types of disputes often arise during negotiations when parties start discussing the specific terms.
The Property Has Problems
You've fallen in love with the perfect home of your dreams that has a cute guest or in-law apartment. Except you find out that the apartment was illegally built. Or maybe you find out that the current owner never bothered to get the proper permitting for construction work done on the home.
These are issues that you'll want to have resolved before you take legal ownership of the property. Otherwise, you become liable and responsible for these problems once you sign the contract and take ownership.
A lawyer will help you navigate these issues to ensure they are resolved before you take ownership. The cost of real estate attorney services will be well worth it for the money you'll save avoiding these issues.
You Have Legal Questions
Your real estate agent can answer a lot of questions. They can help you with everything from learning about the local area to finding the perfect home with the right square footage and architectural design.
What they can't do is answer your legal questions. They are not an attorney and are not qualified.
If you have questions that enter this subject area, then you need to hire a lawyer.
Get Friendly with Real Estate Attorneys
If you live in one of the states we listed earlier, you have no choice but to hire an attorney for your real estate deal. But even if you don't live in one of these states, real estate attorneys can help in several situations to make your property transaction go smooth.
Subscribe to our blog and learn everything you need to know about buying and selling real estate.