Conference set for March 29-31 in Orlando
WASHINGTON, D.C. – (RealEstateRama) — Real estate lenders will explore ways to broaden their competitive edge and enhance their lending potential at the American Bankers Association's Real Estate Lending Conference in Orlando, March 29-31.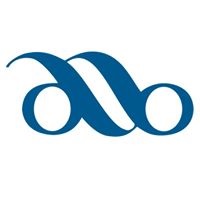 This year's conference, titled "20/20 Vision: Building for the Future," will offer lenders foresight into the evolving mortgage industry and provide a backdrop for critical conversations around lending culture.
The three-day event will cover a diverse range of lending topics, including the convergence of technology in the real estate industry, the business of mortgage lending, customer engagement and the competitive trends driving commercial real estate finance.
Real estate icon Rob Chrisman, capital markets consultant at Chrisman, Inc., will address the challenges facing the industry and offer insight into upcoming mortgage trends in a session titled "The Chrisman Report: Live." In addition, Lawrence Yun, chief economist and senior vice president of research at the National Association of Realtors, will present an economic outlook for 2017.
Attendees will also hear from Rich Karlgaard, publisher, editor-at-large and global futurist at Forbes and representatives from the FDIC, OCC and Federal Reserve.
Conference sessions will be broken up into two tracks — residential and commercial — and focus on the major drivers of growth and production, customer engagement and lending potential. Featured sessions include:
Using Technology to Overcome Real World Challenges;
Enhance Mortgage Production and Reduce Post-Closing Stress;
CRE Trends and the Competitive Landscape;
The State of the CRE Industry;
Update on HMDA and Impact on Residential Mortgage;
Construction Lending Best Practices; and
Stay Competitive/Maintain Safety and Soundness.
Registration for the conference is $1,490 for ABA members and $1,890 for non-members. ABA members who bring additional team members from their banks qualify for registration discounts.
For more information or to register for the conference, please call 1-800-BANKERS or visit aba.com/REL.
The American Bankers Association is the voice of the nation's $16 trillion banking industry, which is composed of small, regional and large banks that together employ more than 2 million people, safeguard $12 trillion in deposits and extend more than $8 trillion in loans.
# # #
NOTE TO REPORTERS: Complimentary registration is available for qualified members of the press. For press credentials, contact Sarah Grano at (202) 663-5470 or
.
ABA Media Contact: Sarah Grano
(202) 663-5470
Email:

Follow us on Twitter: @ABABankers